Free Download
Goshen Community Schools Case Study
See how Goshen Schools successfully addressed student recruitment and retention challenges.
By 2017, the campaign ROI was producing real dividends. Enrollment increased by 58 students, which of itself represented an immediate return of more than $358,000 in additional state funding for the district that year – approximately 75% more than that year's budget. And that ROI grows exponentially when considering the impact of students who enroll in kindergarten or early primary grades and stay through 12th grade.
Download your case study now by filling out the form.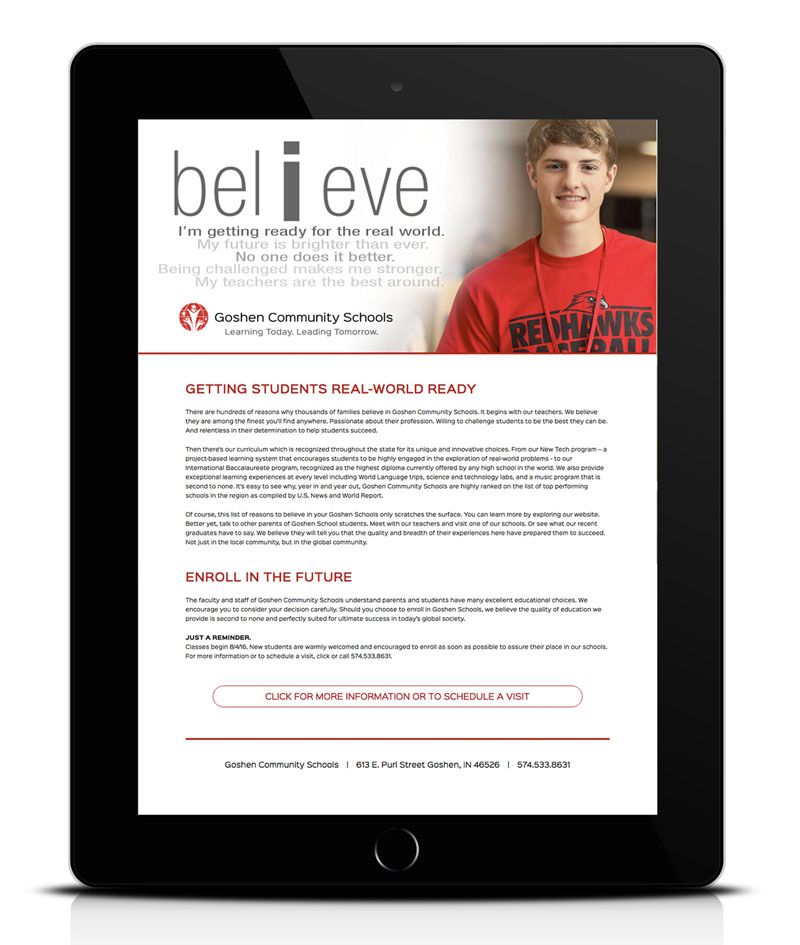 Get Your Free Download