"A whole lotta referral reliance"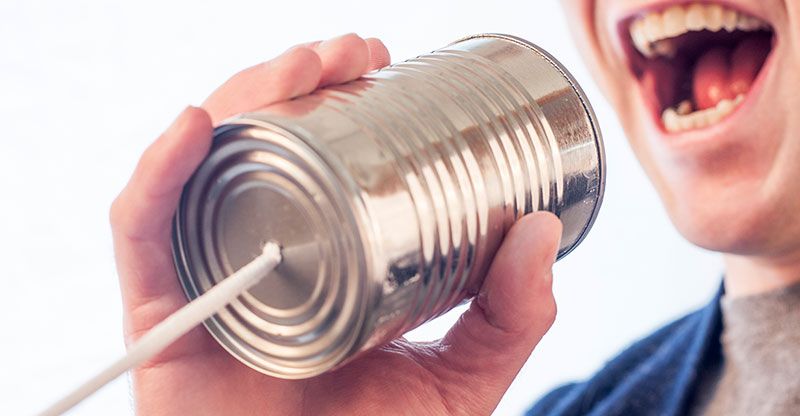 Last week I gave a presentation to the American Marketing Association on professional services marketing. Preparing the speech was challenging because it involved compressing many facets of a very broad topic into a 45-minute summary of marcom strategies and best practices. One of the talking points involved referrals, or what we now call "influencer marketing."
Historically, professional services organizations have depended heavily on referrals and word-of-mouth (WOM). That's not a bad thing. Doing good work for current clients should be a strong driver of repeat business and leads from potential new clients. The problem is that dependence on referrals takes control of the firm's destiny out of its own hands.
Agencies like ours fall into the professional services category and, just this morning, I read a blog post by an industry business development consultant, RSW/US. The article, entitled "The Risky Business of Relying on Referrals," pointed to research that showed 90 percent of agency leads come from referrals. That's over double the next highest lead generator, the 39 percent that comes through an agency's website. As the author, Lee McKnight, Jr., so appropriately summarized the findings, "That's a whole lotta referral reliance."
Again, referrals are a good thing and the more we can stimulate and leverage quality inquiries, the better. But therein lies the rub. Over-reliance on referrals engenders complacency and lack of proactivity in the firm's marketing efforts. McKnight makes two key points on these matters.
1) Referrals aren't necessarily the right type of client.
If you are doing your job right, you have created a tight profile of the clients you specifically want to attract and/or are best positioned to serve. "Over the transom" clients may or may not fit that profile. It is easy to get seduced by the relative ease of acquiring this business and not factor in that it may be moving you away from your overall strategy.
2) Referrals are not a consistent and scalable source of new business.
Most of us have seen the natural ebb and flow of referrals. Economic swings can cause referral activity to spike when things are good and disappear completely when they are not so good (and you may need them the most). We have found there are often season variations. In our business, referrals tend to peak in January and September and are often substantially reduced the rest of the year – especially in summer and late fall. This feast or famine flow can make new business development all the more challenging.
Like any business best practice, referral marketing should be a proactive, strategic process. To be sure, it requires more time, effort and discipline to keep the program on track. But it beats getting derailed by the unintended consequences of over-dependency.
To get our latest articles when they are posted, please subscribe by e-mail or RSS.