Cool Guerrilla Marketing Ideas
Part of my job here at Villing is to maintain the company's presence on Facebook, Twitter and most recently Pinterest. If you're in charge of social media for a company, you know that the day-to-day job can sometimes be... we'll say frustrating at the very least. But lucky for us, there are also a lot of days when it's really enjoyable. I'm fortunate enough to have a job that allows me to do what I love - which just so happens to include pinning, of course! I have my personal Pinterest account that is overflowing with fashion, quotes, food, home décor and all things lovely, but I also have an account set up for Villing which allows me to look at pins from a whole different - and seriously cool - perspective.
Being an integrated marketing communications agency, we try our best to keep the vast majority of our pins marketing-related. The industry of marketing (and marketing-related pins, for that matter) stretches across a large spectrum. There are so many different and awesome ways to market your brand, product, etc. but my recently favorite concept I've been seeing on Pinterest (albeit somewhat vague) is the concept of nontraditional marketing. This also covers guerilla marketing, buzz marketing, PR stunts, etc. The whole point is to put something unusual out there to rouse curiosity and lure people in. Seeing and reading examples of these nontraditional marketing concepts gets me psyched and totally excited and grateful to be in the industry I'm in. It's always good to try something new every now and then, so you might want to shake things up a bit and try a nontraditional approach with your next project!
I came across a really cool blog this morning dedicated to creative marketing called Guerrilla Sushi - check out the blog and our Pinterest page for some great examples. Below are a few nontraditional marketing images from our Pinterest page.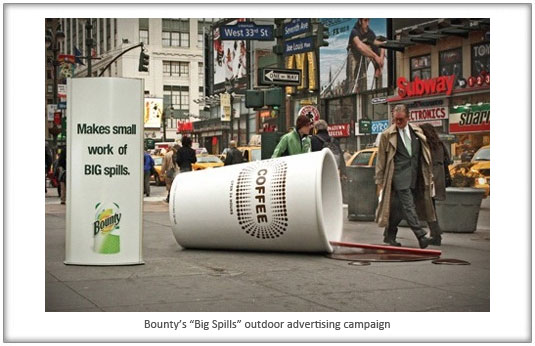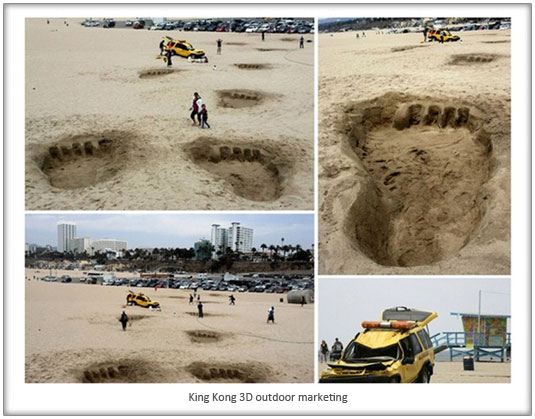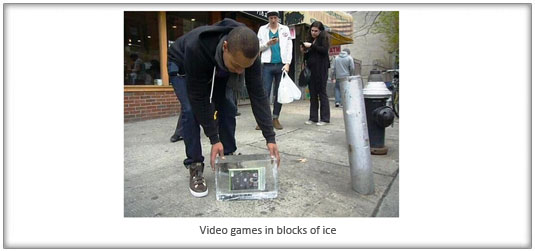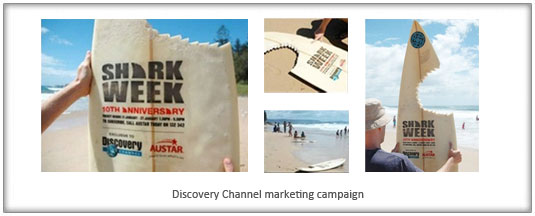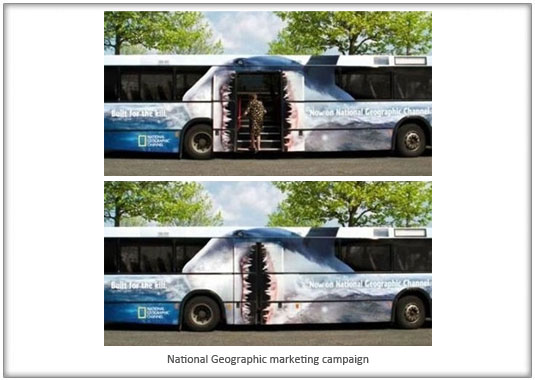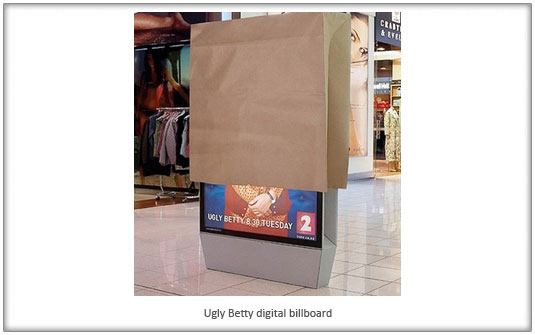 To get our latest articles when they are posted, please subscribe by e-mail or RSS.