Making Your 2017 Planning a Little Easier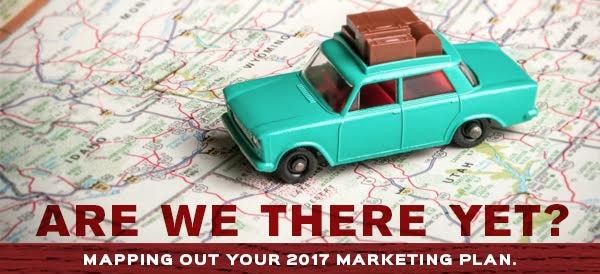 It's September. While Green Day might be fast asleep, the rest of us are hard at work. It's that time where we start to shift gears into planning for the next year. 2017 is quickly approaching, and the holidays will eat up our schedules as the calendar flips. The time is now to plan for success.
In that spirit, we here at Villing & Company would like to dedicate this month to helping you make the best plans possible. Whether that's budgeting, scheduling, planning vacation or, yes, even creating a marketing plan, we want to help you succeed.
For the rest of this month, we will be dedicating our social channels to helping you plan. All of our blogs, both new and throwbacks, will focus on this theme – helping you plan for the next year. We'll also be sharing useful content from other sources that will help you as you transition into planning mode.
Make sure to follow us on Facebook, Twitter, LinkedIn, Instagram and Google+ so you don't miss anything. You can also find our social accounts by clicking the buttons to the right of this post.
And if you need a little help with the marketing planning process, don't hesitate to give us a call. We have assisted scores of companies in a variety of industries and market segments. Many have found value in the objective, strategic approach we can bring to the process. We would certainly welcome the opportunity to discuss your goals and plans for the coming year.
So don't sleep your way through September. Because when it ends, 2017 will be that much closer. Your strategy won't plan itself. Take the time to plan for success.
To get our latest articles when they are posted, please subscribe by e-mail or RSS.