The PC Still Dominates, But Alternative Devices Are Growing Fast
With each passing year, consumers are spending more time with media. According to Nielsen's 2012 U.S. Consumer Report, consumers are using more devices to access media than ever before. The report looks at both media usage based on device ownership and the content accessed through those devices.
Even though the personal computer is still the most used device, use of non-traditional devices is increasing rapidly. Check out this graph on how people are accessing social media sites: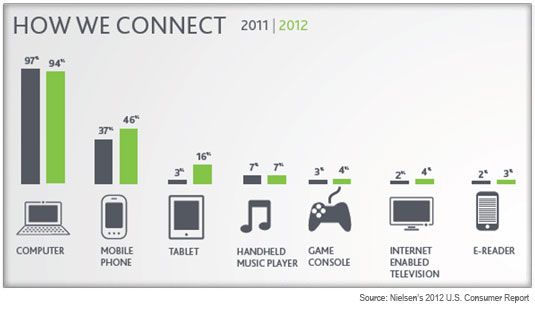 In the report, share of time on both mobile phones and computers is broken down by activity: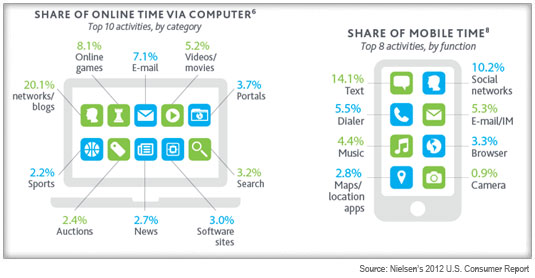 As marketers, I think we all realize there are more devices available to consumers than ever before. But, what's important to take away from this report is how consumers are incorporating the devices in their daily lives.
To get our latest articles when they are posted, please subscribe by e-mail or RSS.