Scoring with event marketing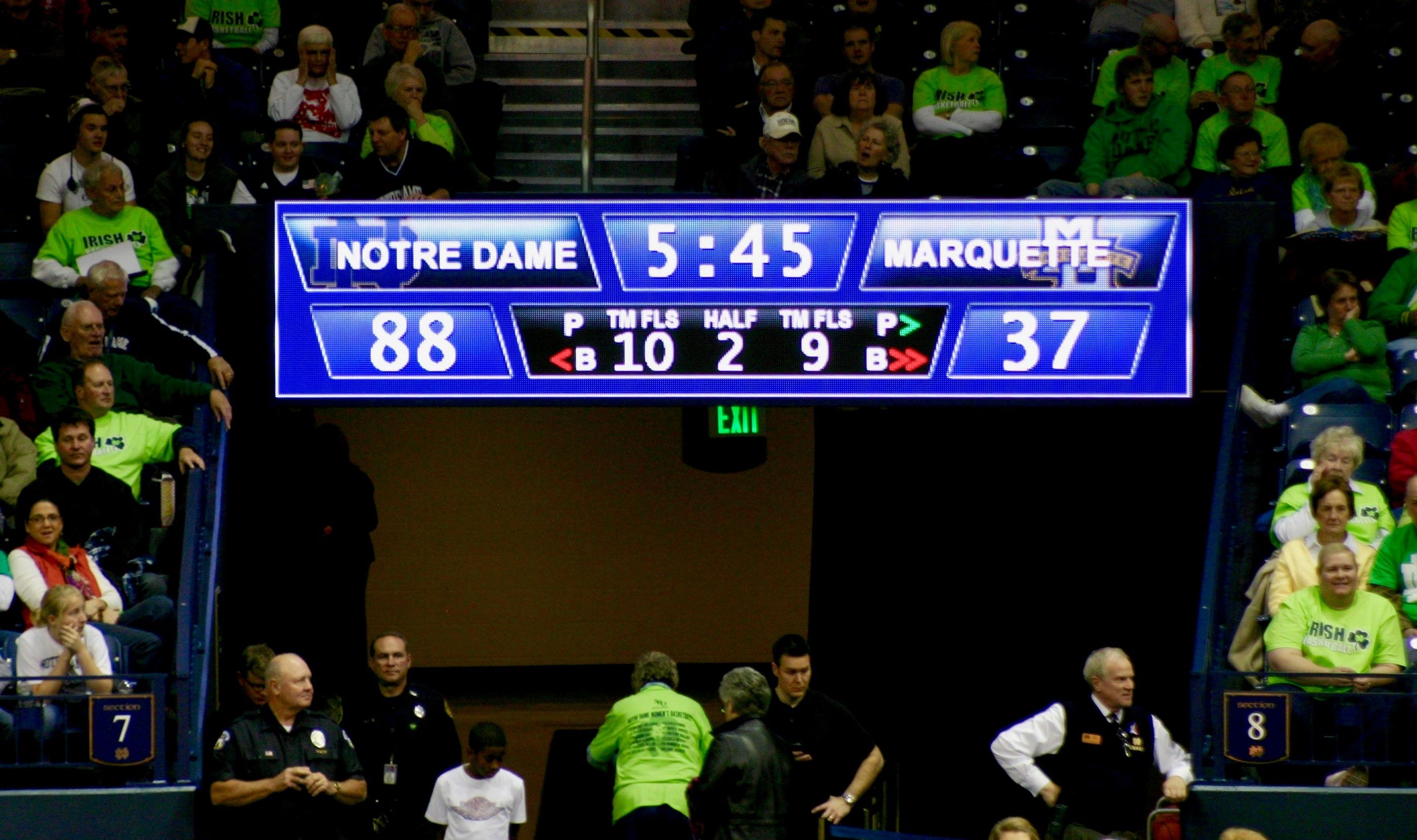 It's late in the fourth quarter. The top-ranked Notre Dame women's basketball team is leading 83 – 37. All of a sudden, a discernible buzz begins to percolate through the sell-out crowd. ND has the ball. The Irish guard drives, then kicks the ball out to the wing. The three-pointer is good. 86-37. The opposition misses a short jumper. Rebound ND. A quick outlet pass starts the fast break and leads to an uncontested lay-up. 88 points.
The crowd erupts!
Everyone is high-fiving and celebrating although there is little doubt about the outcome of the game that still has three minutes to go.
All for a Big Mac – or more specifically, the coupon that every fan in the stands will receive on the way out the door. (Full disclosure, McDonald's is a Villing & Company client.)
I am telling this unabashedly self-serving story to make a simple point. Event marketing, like most marketing communications disciplines, requires matching a great product or service with an engaging situation and the right audience. The Big Mac is, of course, one of McDonald's signature sandwiches. The fans of Notre Dame women's basketball are some of the most loyal and engaged found anywhere in collegiate sports. And the "countdown" to the magic 88-point total adds that much more suspense and drama to the promotion.
Admittedly not every event marketing opportunity offers this kind of instant gratification or obvious payback. But smartly conceived and executed, event marketing can be a very powerful promotional tool. And its impact isn't limited to high visibility consumer events. Sponsoring an event at a B2B trade show or hosting an educational forum for a select audience at a conference can enable astute marketers to engage with their customers with effectiveness that advertising or other less personal channels typically cannot replicate.
Sometimes, great event marketing opportunities come when least expected. For the most part, however, they require imagination, strategic thinking and smart execution. Like perfecting a jump shot. Being successful requires practice and the experience to take advantage of an open shot when it presents itself.
To get our latest articles when they are posted, please subscribe by e-mail or RSS.