A Sweet Social Media Campaign for a Sweet Halloween
MSN Money estimates that Americans spent close to $7 billion on Halloween related items this year. According to the National Retail Federation Halloween Spending Survey, consumer spending on Halloween has increased 54.7 percent since 2005 and big brands are taking notice. Each year, we see more brands get into the Halloween spirit with spooktacular campaigns.
This year, my favorite is Proctor & Gamble's Crest brand #SweetHalloween social media campaign.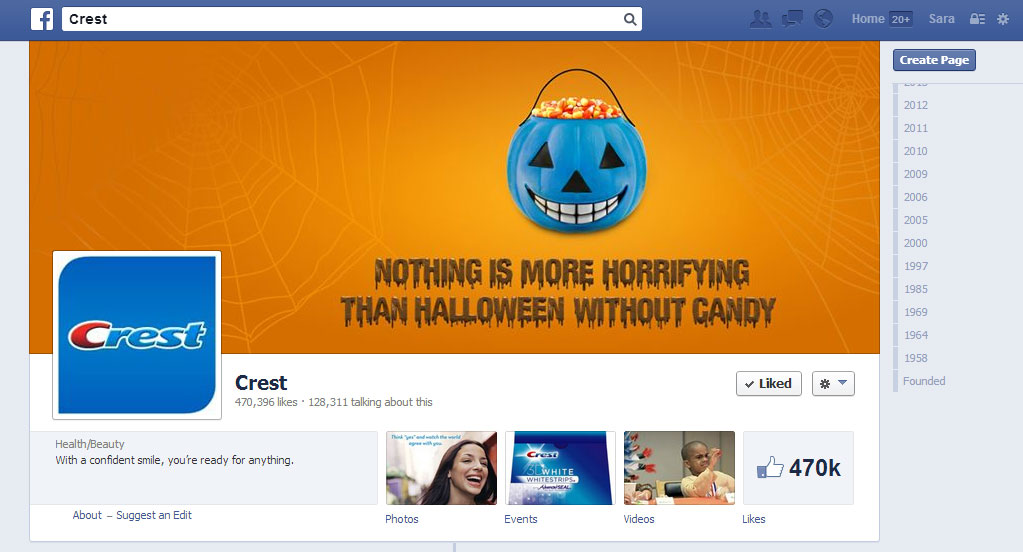 To most kids, Halloween is all about trick-or-treating and splurging on candy. So, naturally, there are a lot of little teeth that need some serious brushing over the next few weeks. Capitalizing on that fact, Crest stepped in with Sweet Savings for a Sweet Halloween. After all, nothing is more horrifying than Halloween without candy.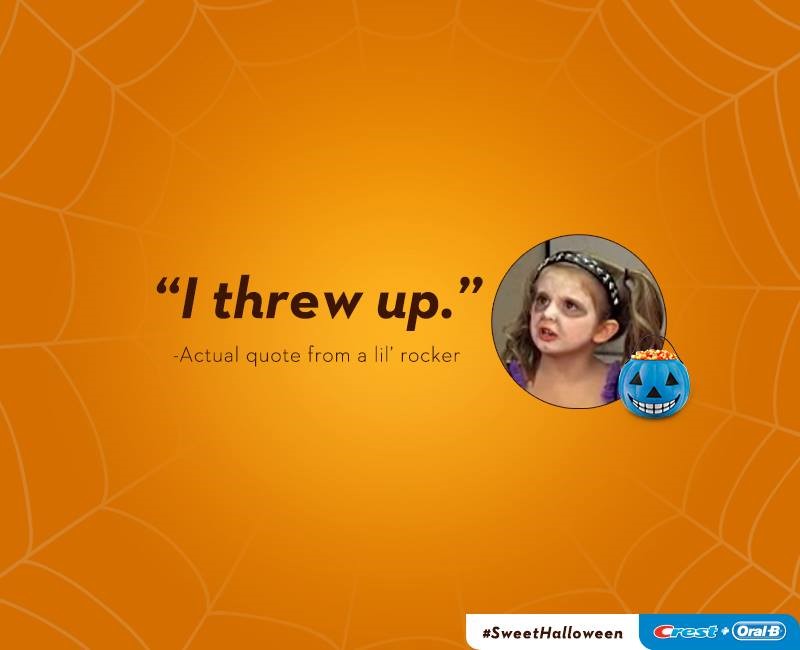 The campaign kicked off with a YouTube video and continued on Facebook with related posts and photos promoting the video. In the video, Halloween Treats Gone Wrong, we see the hilarious reactions from kids in Halloween costumes as they were given "healthy" candies like veggie fruit chews, nori pops, tofu ghost mallows and artichoke buttercups. Their feedback was priceless.
The YouTube video now has nearly 4 million views. Candy brands usually reign supreme on Halloween, but this year Crest stole the spotlight by bringing humor to the normally boring dental health topic. Kudos, Crest.
To get our latest articles when they are posted, please subscribe by e-mail or RSS.