What's Ahead for U.S. Businesses?
The Predictive Index just released their annual CEO Benchmarking Report for 2021. The report surveyed 160 business leaders in the U.S. to find out what their top concerns and priorities are as we continue to emerge from the pandemic.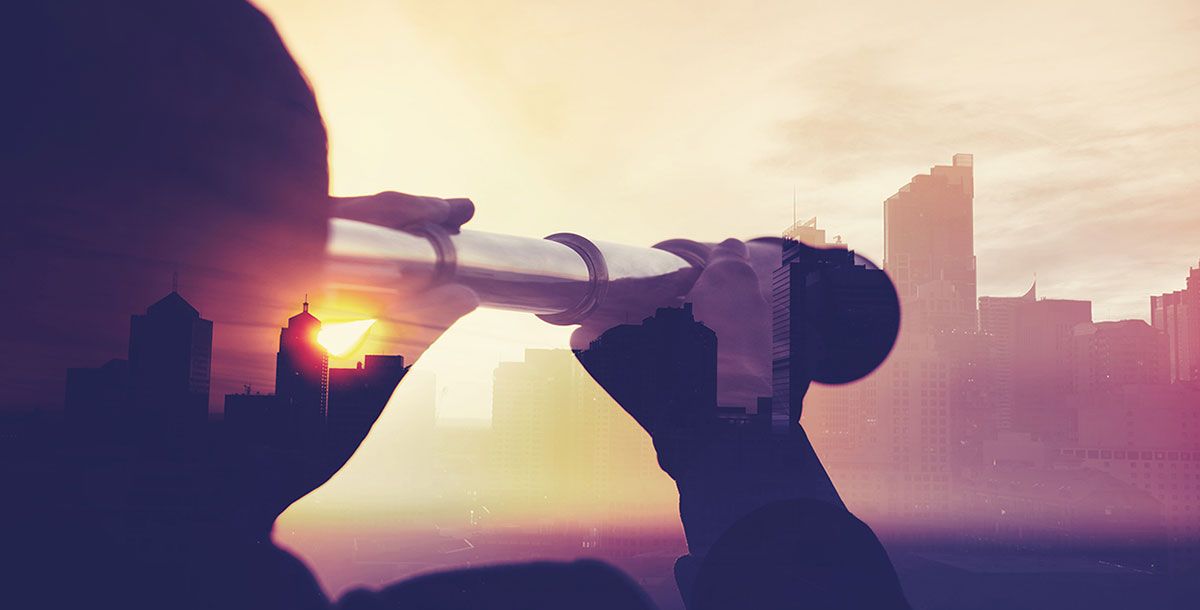 We all know how COVID-19 radically altered the business landscape. With new cases and hospitalizations dramatically reduced due to new vaccines and increased immunity levels being reached, there is renewed hope for a return to a more normal economic environment. But we're not there yet, and 2021 has its own set of evolving challenges to overcome.
Team stress and the need for cohesion
Not only has COVID-19 forced us all to make changes at home, but it has also required companies to make tough decisions about their workforce and teams. Many organizations have restructured their teams due to layoffs and furloughs. As you might guess, this has a very negative impact on productivity, with new people and new teams suddenly thrust into the spotlight.
"The coronavirus has put an unprecedented strain on executives and their people. Teams that overcome the stress and grow closer in spite of it will be all the stronger for it."
- Allison Siminovsky
Remote work has truly arrived
With 97% of the leaders surveyed indicating that they have remote work arrangements for some of their teams, a whole host of new problems have surfaced. Some of the major concerns with remote work include:
Employee performance and productivity. More than a third of the leaders surveyed for this report indicated that they are concerned about employee performance and the negative impact it can have on customer satisfaction. Leaders are forced to rely more on outcomes (to the extent that they are measured and reported on) and less on how the work is done. This means that efficiencies are often sacrificed, since remote work makes it difficult to ensure that processes are followed.
Mediating people issues. Leaders indicate that they are spending significantly more time on mediating interpersonal conflict and issues, and feel that it is primarily a result of the difficulty maintaining team cohesiveness in the new remote work settings. They also note that much of the time spent is on the same issues that resurface over and over again.
Strategy is suffering in this post-pandemic world
One of the words that became front and center during the pandemic was "pivot." Companies found that in order to survive, they had to find a way to quickly transition to a new business model. For almost all companies, this pivot included a change in strategic direction. The unknown in all of this is to what extent this shift in business strategy will remain after the pandemic subsides. The report clearly indicates that business leaders consider ongoing strategy development as the number one priority, ahead of operational execution and talent strategy.
Who's on first?
As a result of this massive transition in business strategy, many of the organization's employees are unclear on the direction and mission of the business. The remote work structure contributes to this disconnect. This lack of clarity runs deep in the organization and requires ongoing communication and a defined business strategy in terms that everyone can clearly understand.
Conclusion
The pandemic has certainly impacted the ability to earn and retain new business. Organization leaders are focused on effectively engaging customers while redefining strategy and struggling to help their teams maintain acceptable levels of productivity. Add to that the stress of restructured teams and remote work arrangements, and you find teams that lack a clear understanding of where the business is going and how it will get there.
The ultimate challenge is to find a way to improve team collaboration, communication and cohesion in a truly meaningful way. This will require a different approach to talent strategy - one that requires an understanding of the individuals, the team dynamic and the organization's strategy - all at the same time.
To get our latest articles when they are posted, please subscribe by e-mail or RSS.