Why I'm Bullish on the US Economy in 2021
Given the bumpy ride we had in 2020, you must think I'm crazy for thinking that the U.S. economy will deliver a solid performance in 2021. Whereas 2020 was marked with uncertainty and unrest, I believe this new year will leave all that behind and mark a resurgence in economic confidence. Yes, in spite of the virus that has not been eradicated. Yes, in spite of the uncertainty of what the Biden administration will do with control of all three branches of government. And, yes, even with a net loss of 4 million jobs that has to be made up in order to get back to where we were prior to the pandemic.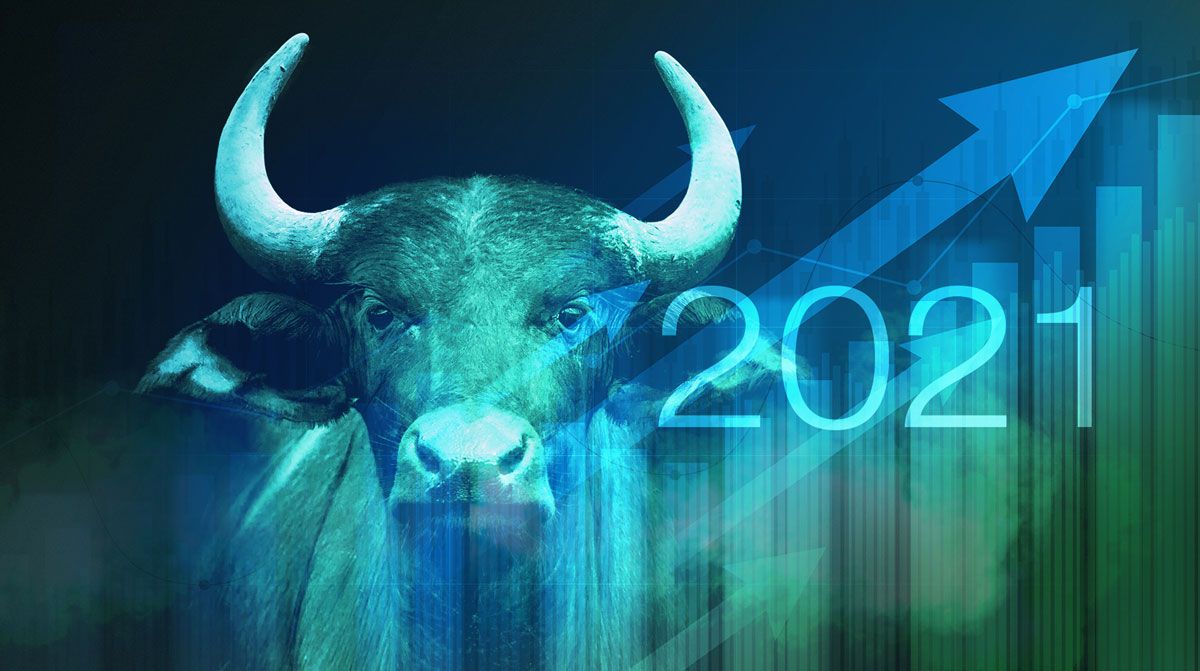 Why do I hold this belief? Americans are resilient and have a great deal of pride in their ability to take a punch and get right back up. We did it right after 9/11, we did it in response to the Great Recession of 2008-2009, and we will most definitely do it again.
To properly set the stage for my optimism, let's take a quick look on key dates from last year:
March 12: The stock market (Dow Jones) hit its lowest point since 1987 while the national lockdown begins.
March 27: A $2 trillion economic rescue plan is signed by the president.
May 8: The unemployment rate surged to 14.7% in April, up from 4.4% in March.
June 8: The U.S. economy tilted into a recession as of February.
July 30: The economy contracted nearly 33% in the second quarter.
Aug 7: The U.S. added nearly 2 million jobs in July and the unemployment rate fell to 10.2%.
Oct 29: The economy grew at 33% in the third quarter.
Dec 4: Job growth slowed in November as coronavirus cases surged and many businesses restricted operations or closed completely.
As you can see from the timeline above, the U.S. economy was hit hard and fast. We went from full employment and economic growth to 22 million people out of work and a deep recession. But you can also see that as quickly as we fell, we began to rise up. While some businesses were faced with losses and many had to close (restaurants, hotels, travel and sports venues), there were many industries that gained from the pandemic. Grocery stores and online shopping ended up being the only way millions of people could keep food, clothing and other basic necessities on hand.
The other interesting result of all of this has been the upheaval in business as usual. Companies had to quickly find a way to continue to serve their customers and get the work done, all while being forced to work from home. Remote meetings using Zoom, Teams and other virtual meeting tools became familiar to even the most technically-challenged people.
All of this innovation and ability to find new and better ways to work, lead and live gives me great hope that we will continue to stage our great comeback. We have seen the Federal Reserve quickly respond to this crisis by taking a strong stand on providing monetary support to individuals and businesses alike. We now have vaccines being administered to millions of people in record time. The U.S. consumer is poised to return to spending much of the cash that has stayed on the sidelines.
We also have the $900 billion stimulus bill signed by President Trump on December 28, 2020. That program provides direct payments to individuals, additional unemployment benefits and a second round of PPP loans to small businesses. In addition, the Biden administration has proposed a third stimulus package of nearly $2 billion that extends even more economic support to businesses and individuals.
So far, the stock market seems to point towards economic growth and improvement. And most U.S. executives of small and large businesses are more optimistic about 2021 and the promise that it holds. America had a really rough 2020 but I believe that we will all look back at the events that brought us to 2021 and see an economy that is more resilient, more battle-tested and more sustainable than it has ever been.
To get our latest articles when they are posted, please subscribe by e-mail or RSS.