2007 - The Year of the Bride
We call it the year of the bride here at Villing & Company. Four twenty-something staffers entered into the world of wedded bliss in 2007. Imagine what Jeannine and Thom Villing thought — FOUR WEDDINGS and FOUR HONEYMOONS! But now the year has come to a close, the weddings are behind us, and there are four very happy women here at Villing.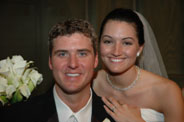 Bride 1: Lesley Langfeldt, Account Executive
Lesley married Tod Langfeldt in April in Plymouth, Indiana. Despite a little snow…yes SNOW…in April, the wedding was beautiful and went off without a hitch.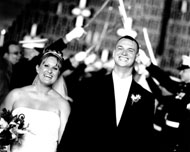 Bride 2: Sara Beckwith, Media Director
Sara married Michael Beckwith in South Bend in late September. Michael, a Marine, returned from serving our country in Iraq earlier this year. The couple was thrilled to be reunited and even more excited to officially tie the knot.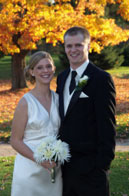 Bride 3: Sasha Skow, PR Account Executive
On November 2nd, Sasha married Bobby Lindsey in their hometown of Toledo, Ohio. Sasha's dad, who is a judge, married the couple. This wedding was a PARTY — rumor has it they stayed and danced until 2a.m.!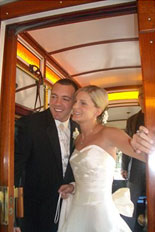 Bride 4: Abby Szklarek, PR Account Executive
Just a day later, on November 3rd, Abby married Jeff Szklarek in her hometown of Geneva, IL (outside Chicago). Despite a grim forecast, the weather turned out to be perfect, and Abby says it was the best day of her life!
To get our latest articles when they are posted, please subscribe by e-mail or RSS.