Article by Thom Villing Featured in Credit Union Times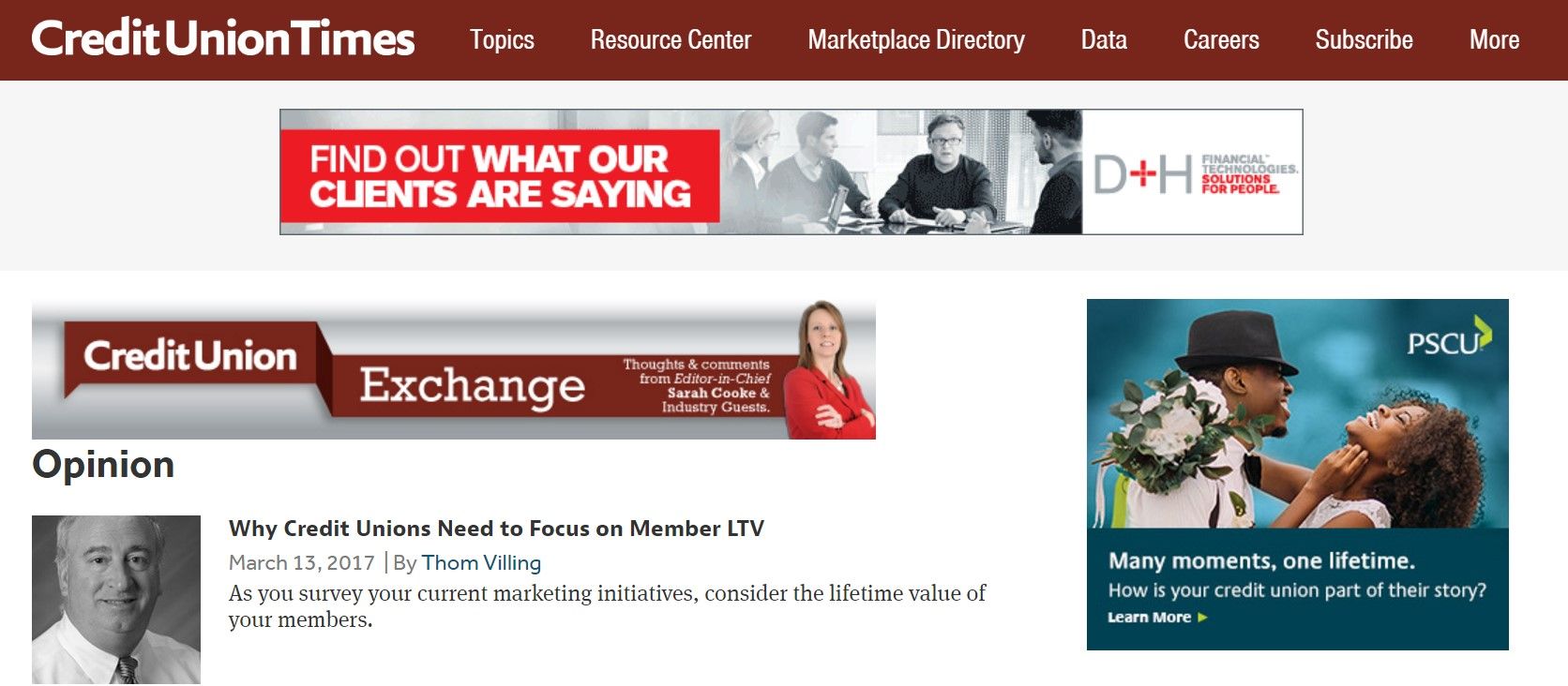 Villing & Company President Thom Villing recently shared his financial services marketing expertise in an article published in Credit Union Times, a publication highly regarded in the credit union industry.
The article focuses on the importance of member lifetime value (LTV) and draws from examples of success that our clients have seen in the past. Thom encourages credit unions to consider the long-term implications of their marketing efforts as opposed to focusing on quick-fix tactics.
Thom has a long history of experience in financial services marketing, having worked with both banks and credit unions over the 35-year history of Villing & Company. To see examples of the work we've done for financial services clients, visit our online portfolio.
You can find more information about Thom by visiting his bio on our website.
Since 1982, Villing & Company has been providing integrated marketing communications solutions including advertising, public relations, broadcast and video production, sales promotion, social media and digital for local, regional and national companies.
To get our latest articles when they are posted, please subscribe by e-mail or RSS.