First-Class
PR, Social Media & Events
Our public relations team is focused on increasing visibility and
marketing impact through a combination of traditional
media relations techniques, brand-aligned event marketing and
modern social media tools.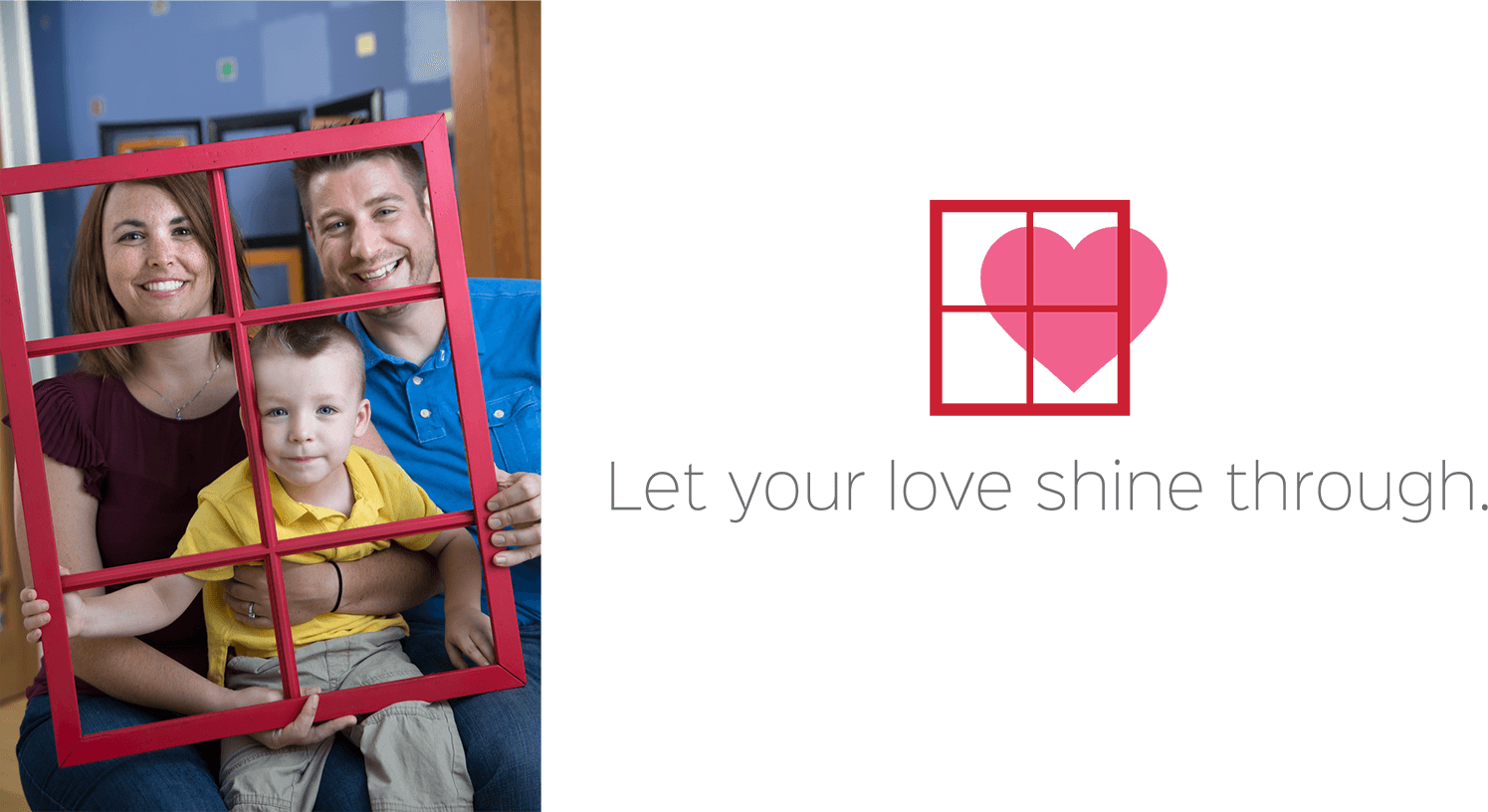 Ronald M
c

Donald House Charities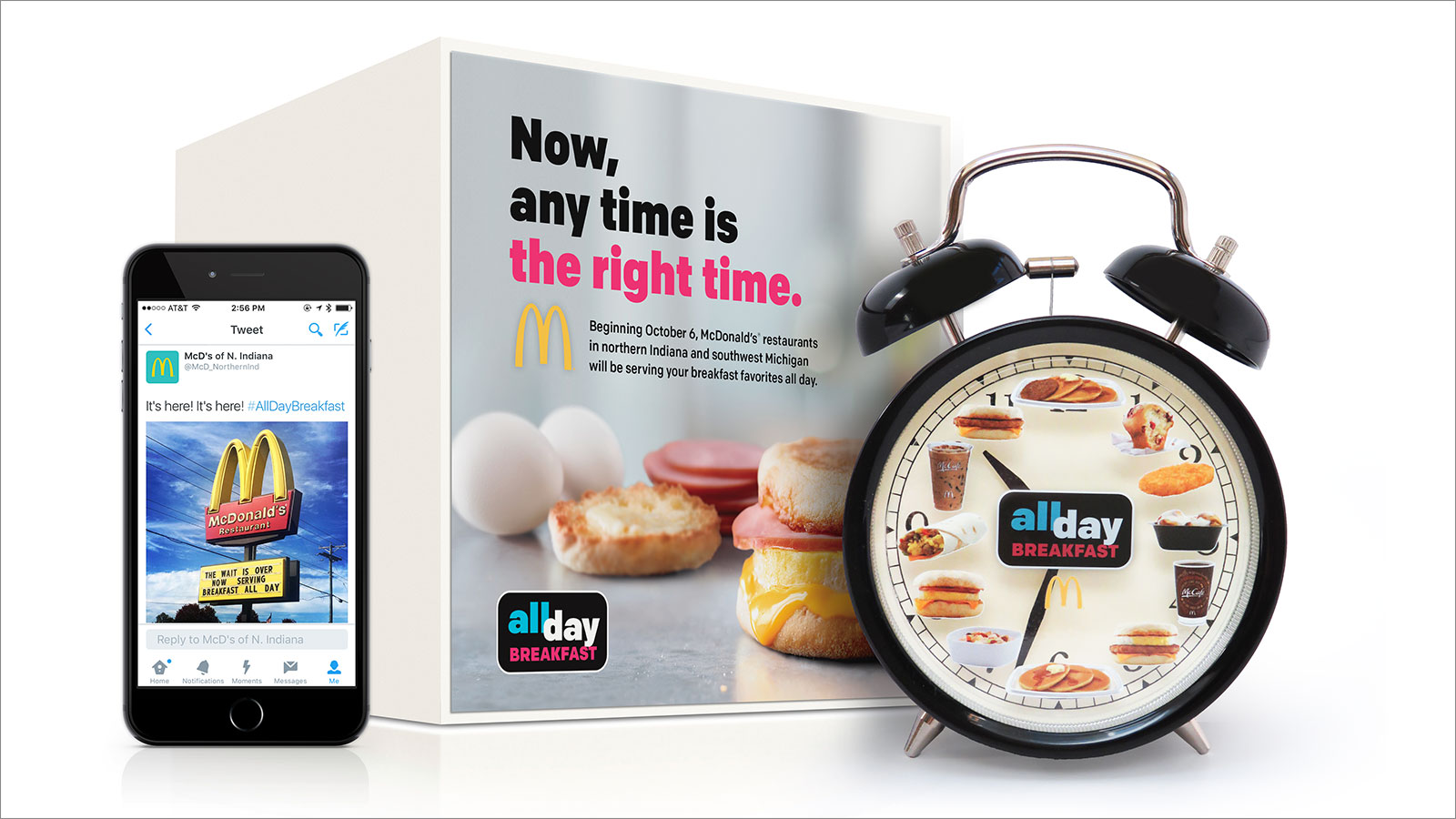 M
c

Donald's All Day Breakfast Media Kit

The public relations component of this major new initiative for McDonald's was launched with a multi-dimensional kit distributed to regional news media representatives.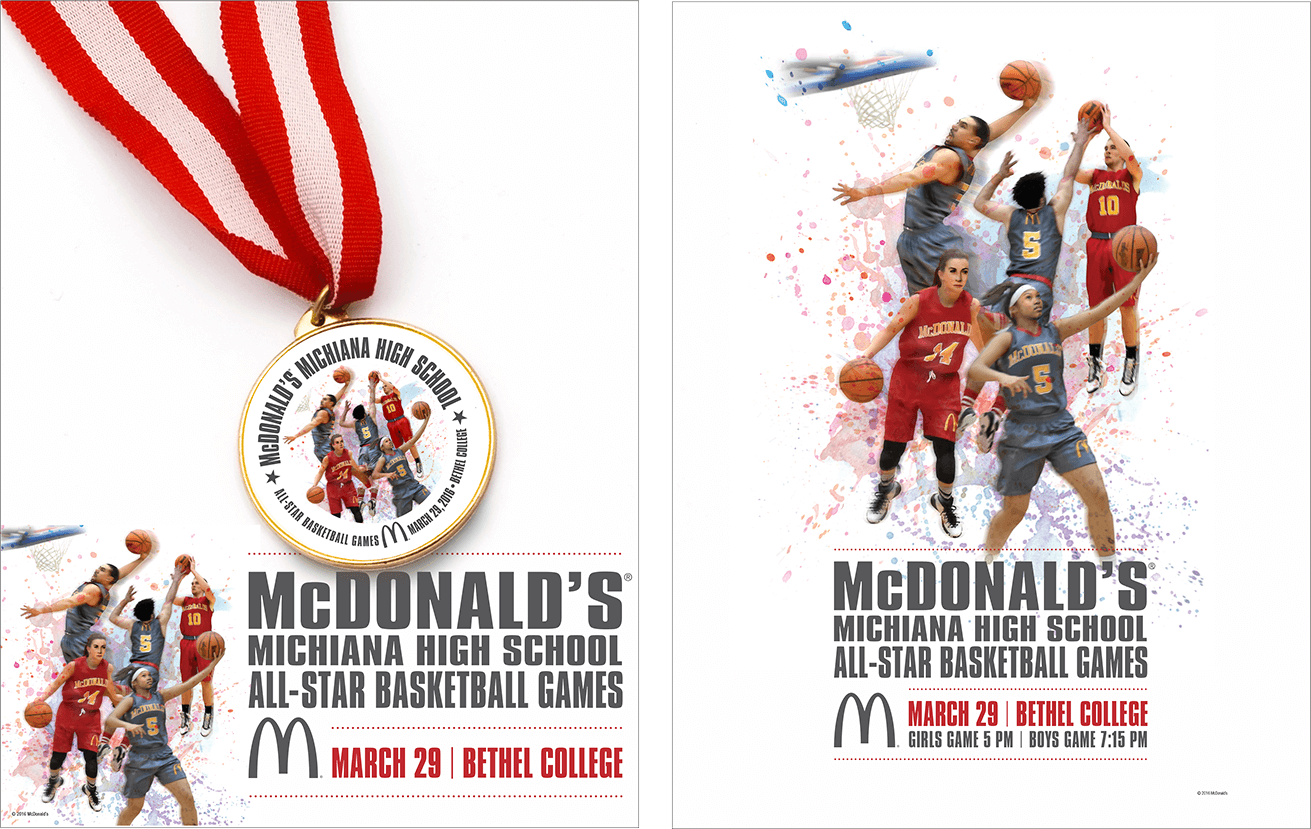 M
c

Donald's Michiana High School All-Star Games

Every year we promote the McDonald's Michiana High School All-Star Basketball Games. Campaign components include PR, advertising, event planning and coordination. Hosted by Bethel College, it's our job to fill up the gym and help make it a perennial first-class event.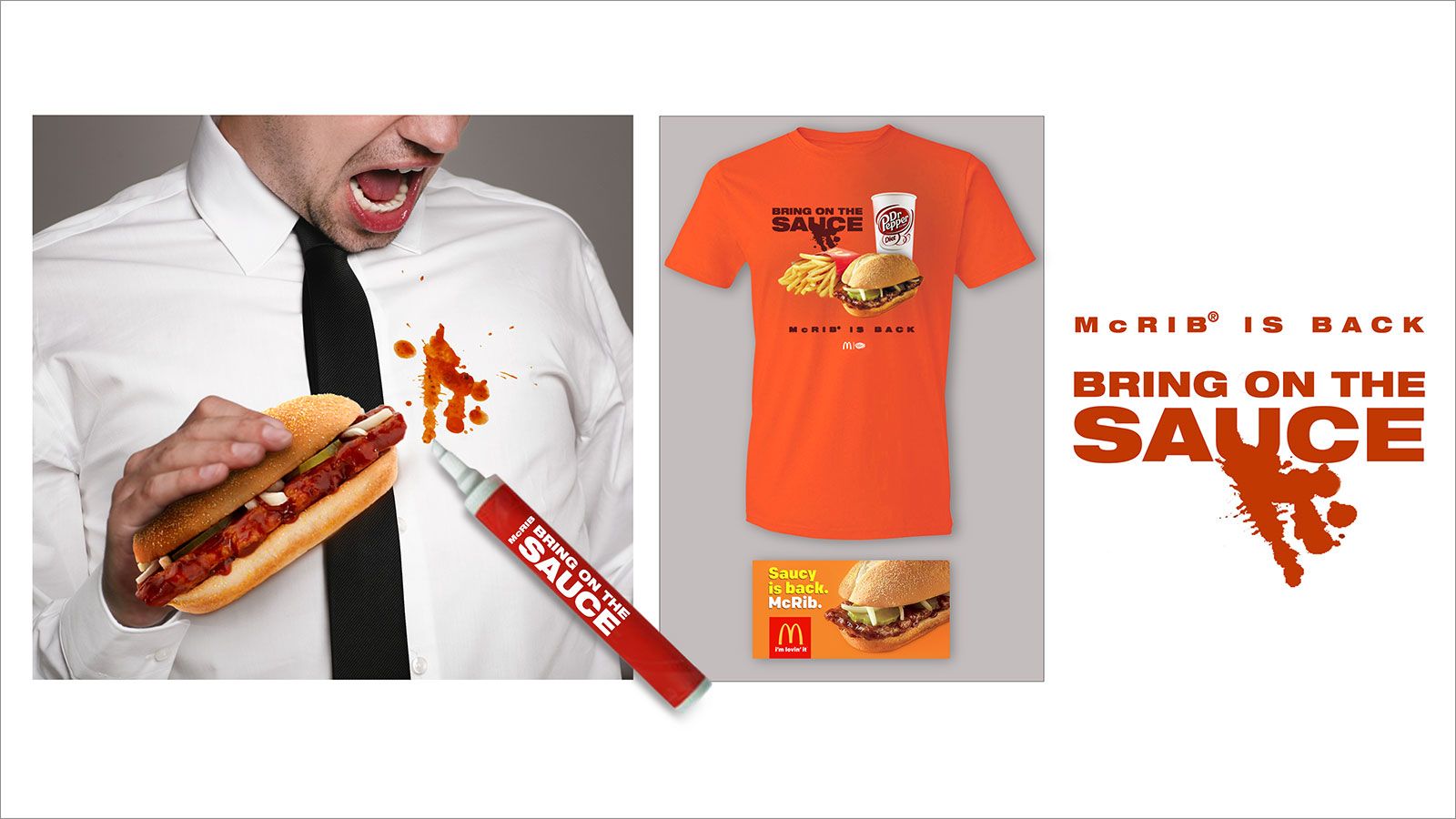 M
c

Donald's McRib Announcement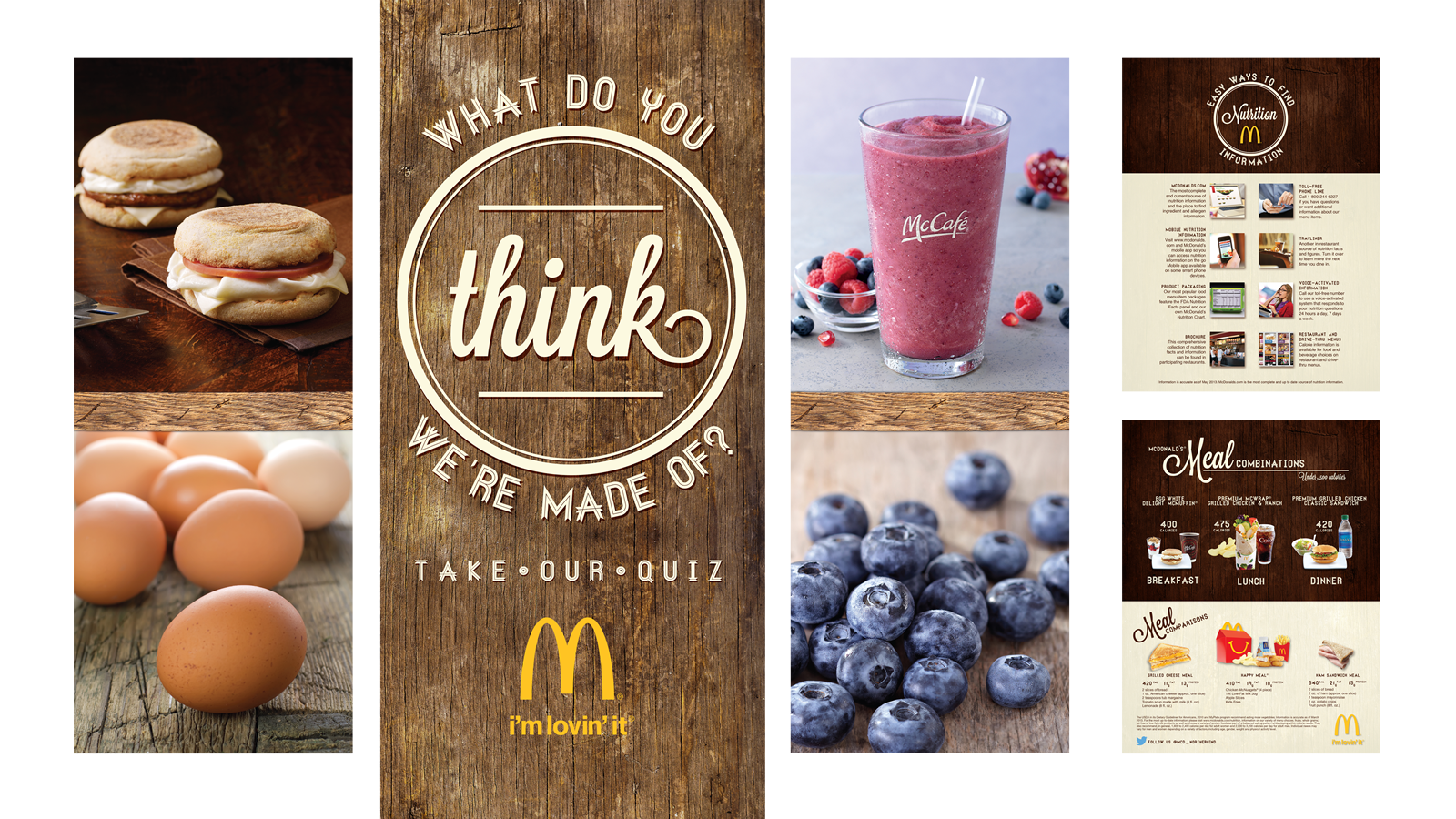 M
c

Donald's Booth Graphics

Over the past decade, McDonald's has made significant changes to the company's menu by adding a number of wholesome choices. This booth at various local women's shows provides an opportunity to educate consumers on those products.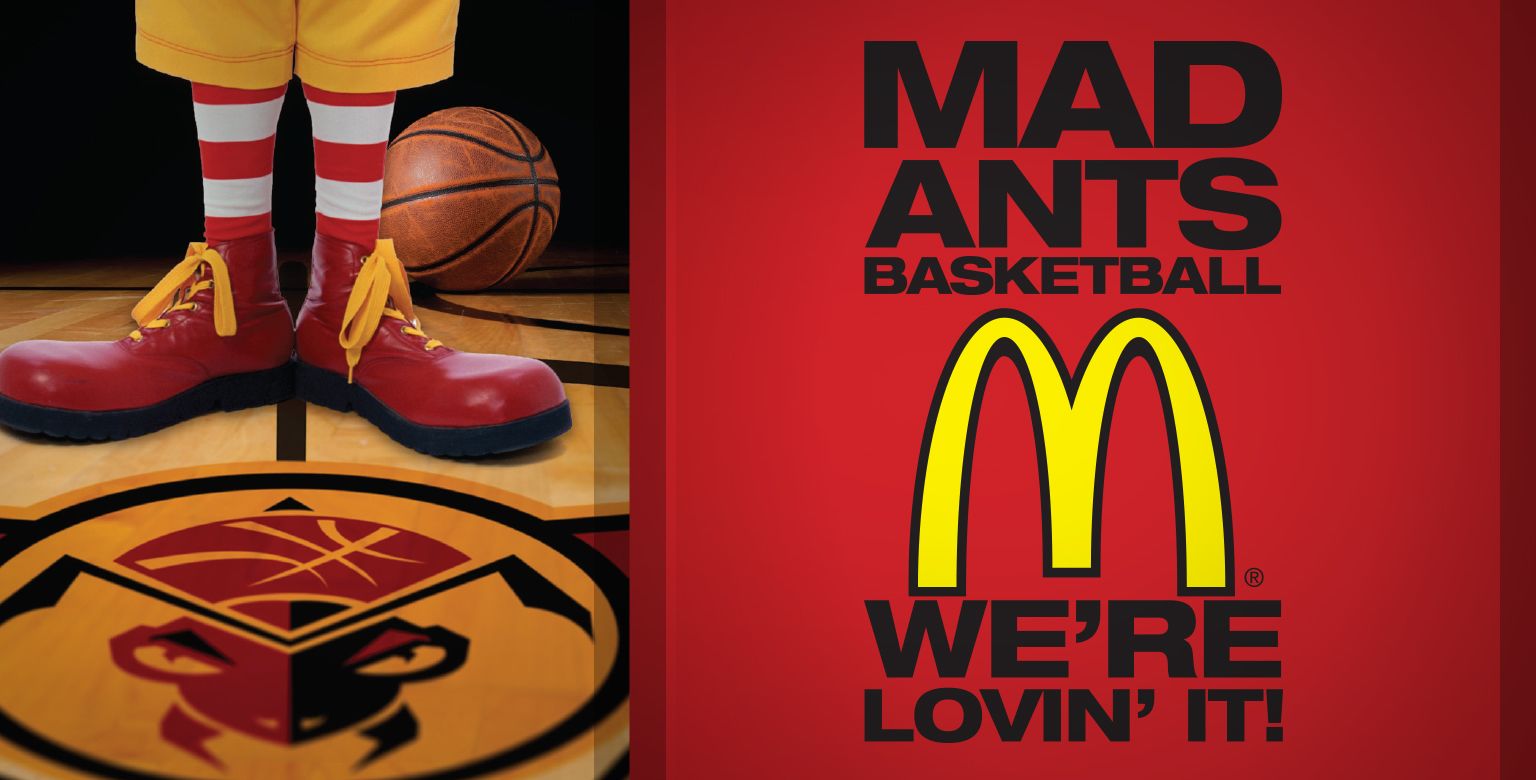 M
c

Donald's Sponsorship Support

Our regional McDonald's Co-op demonstrates its community support and builds local brand awareness through various sponsorship activities including this one with the Fort Wayne Mad Ants professional basketball franchise.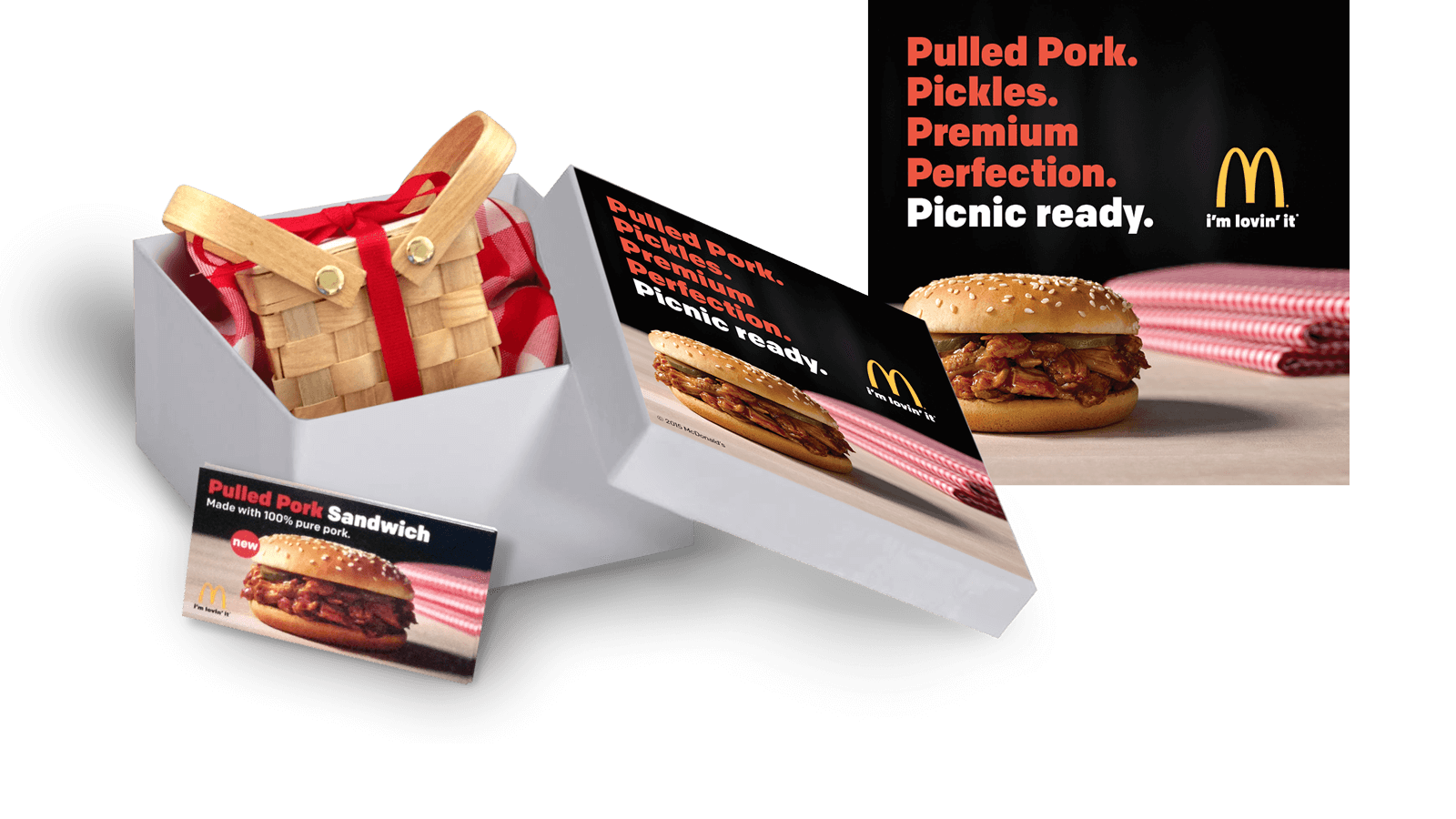 M
c

Donald's Pulled Pork Media Kit

When McDonald's® introduced the Pulled Pork sandwich, we produced a special 3D media kit. This picnic-themed box featured coupons and information on the new, limited-time regional offering.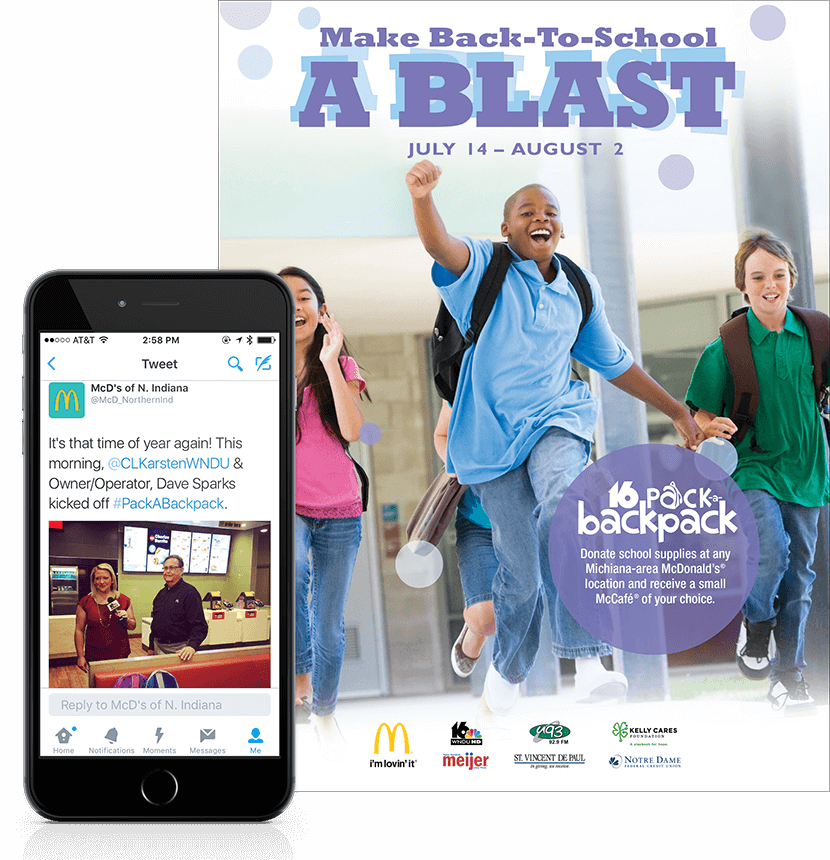 M
c

Donald's Cause Marketing Poster

McDonald's has been a long-time supporter of the popular Pack-A-Backpack drive in partnership with WNDU-TV and other organizations. This in-restaurant poster helped create recognition of the event and stimulate a consistently high level of donations from generous restaurant goers.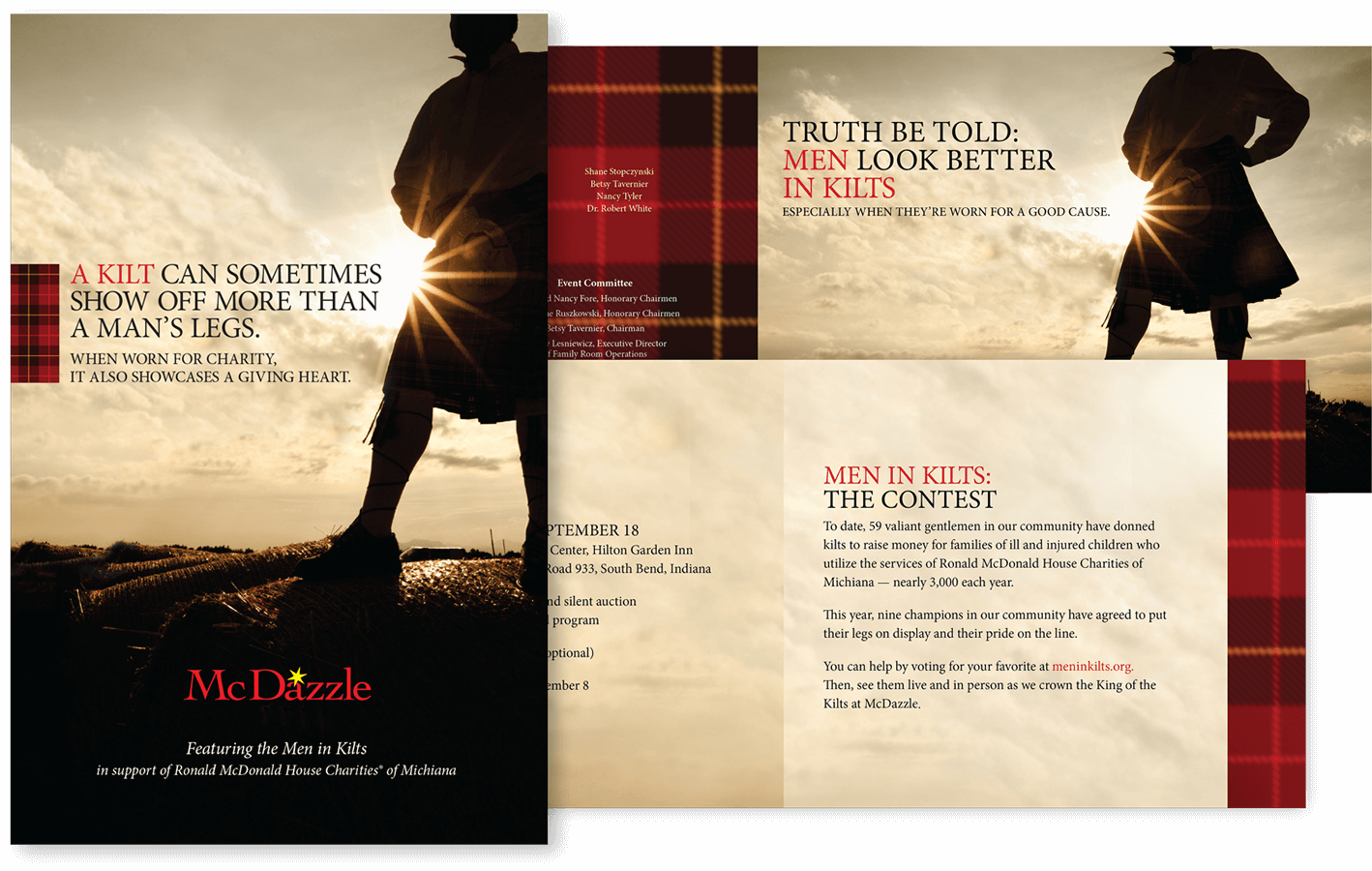 Ronald M
c

Donald House Charities Fundraising Dinner Materials

Men in Kilts has become an iconic element of the charity's major fundraising dinner and the inspiration for the event's promotional materials.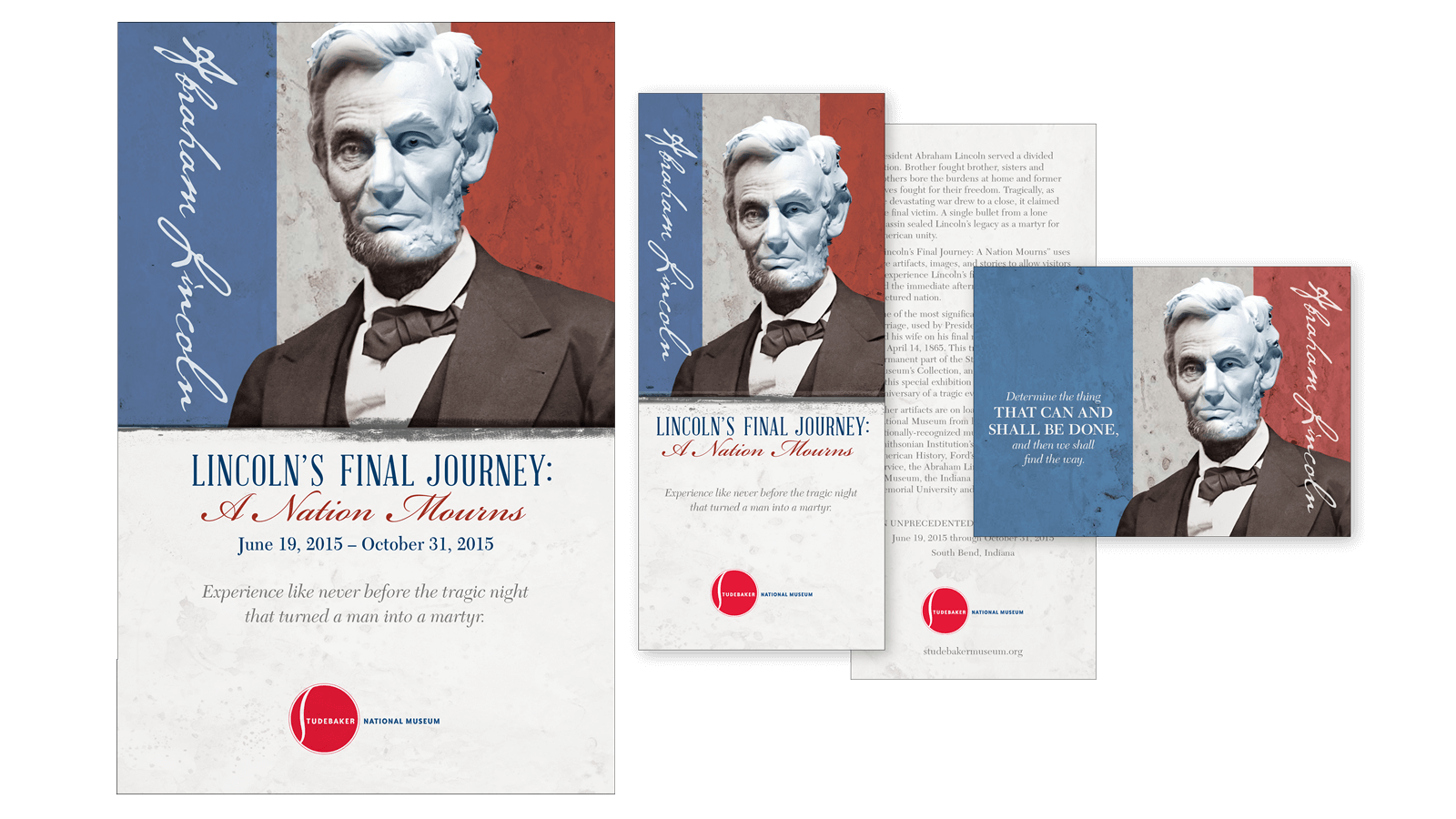 Studebaker National Museum Lincoln Exhibit
Villing & Company helped promote Studebaker's unprecedented exhibit Lincoln's Final Journey: A Nation Mourns, a rare collection of artifacts about Lincoln's final night. Campaign elements included PR, TV, radio, outdoor, print, web and event planning.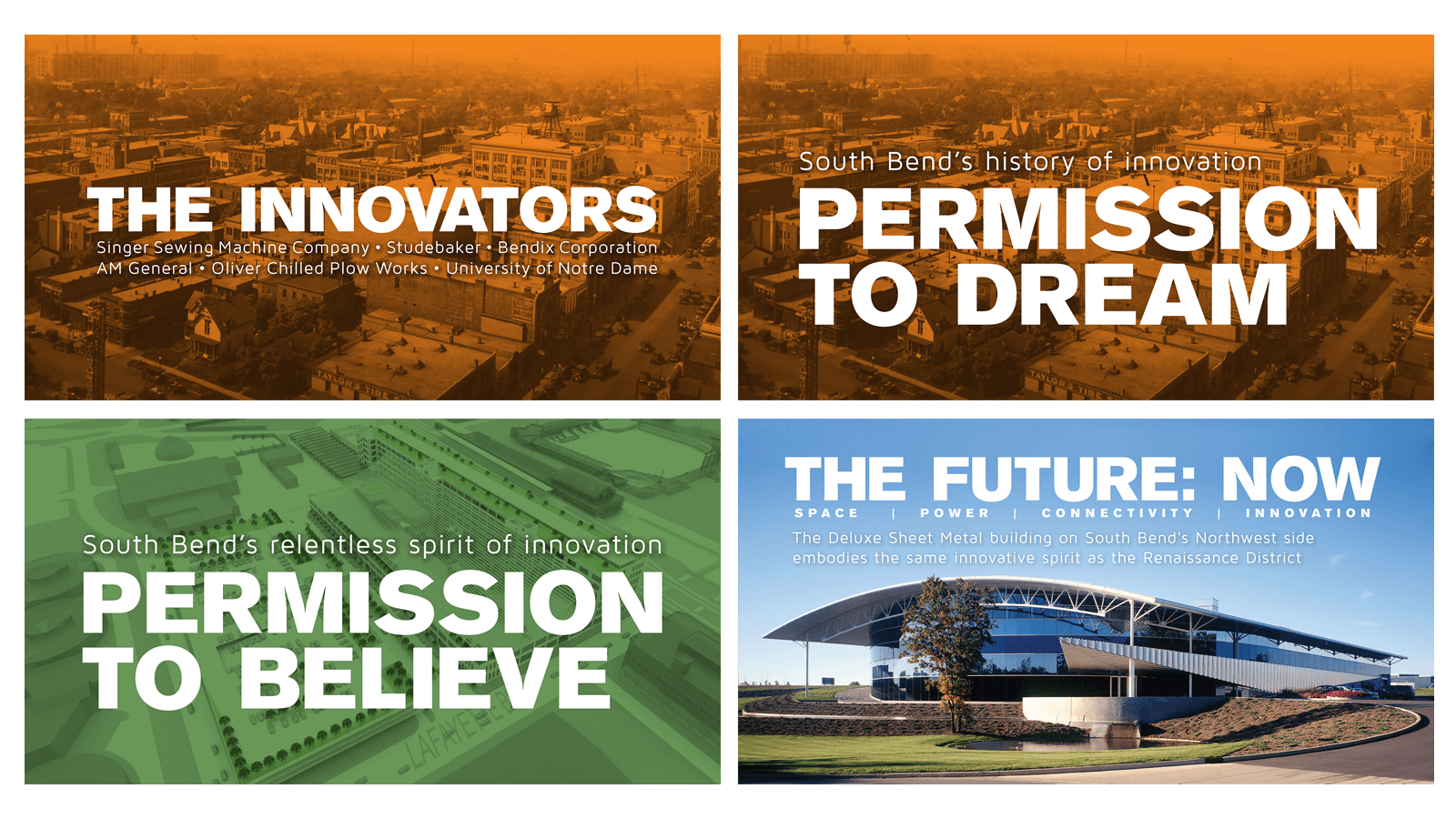 Union Station Technology Center Special Event Promotion
In 2015, the city of South Bend celebrated its 150th anniversary. The event provided the ideal platform for USTC to highlight a number of exciting new initiatives including its plans for the Renaissance District, a redevelopment project on the former Studebaker Corporation campus. Villing & Company assisted by creating a series of videos, large format graphic banners and other materials.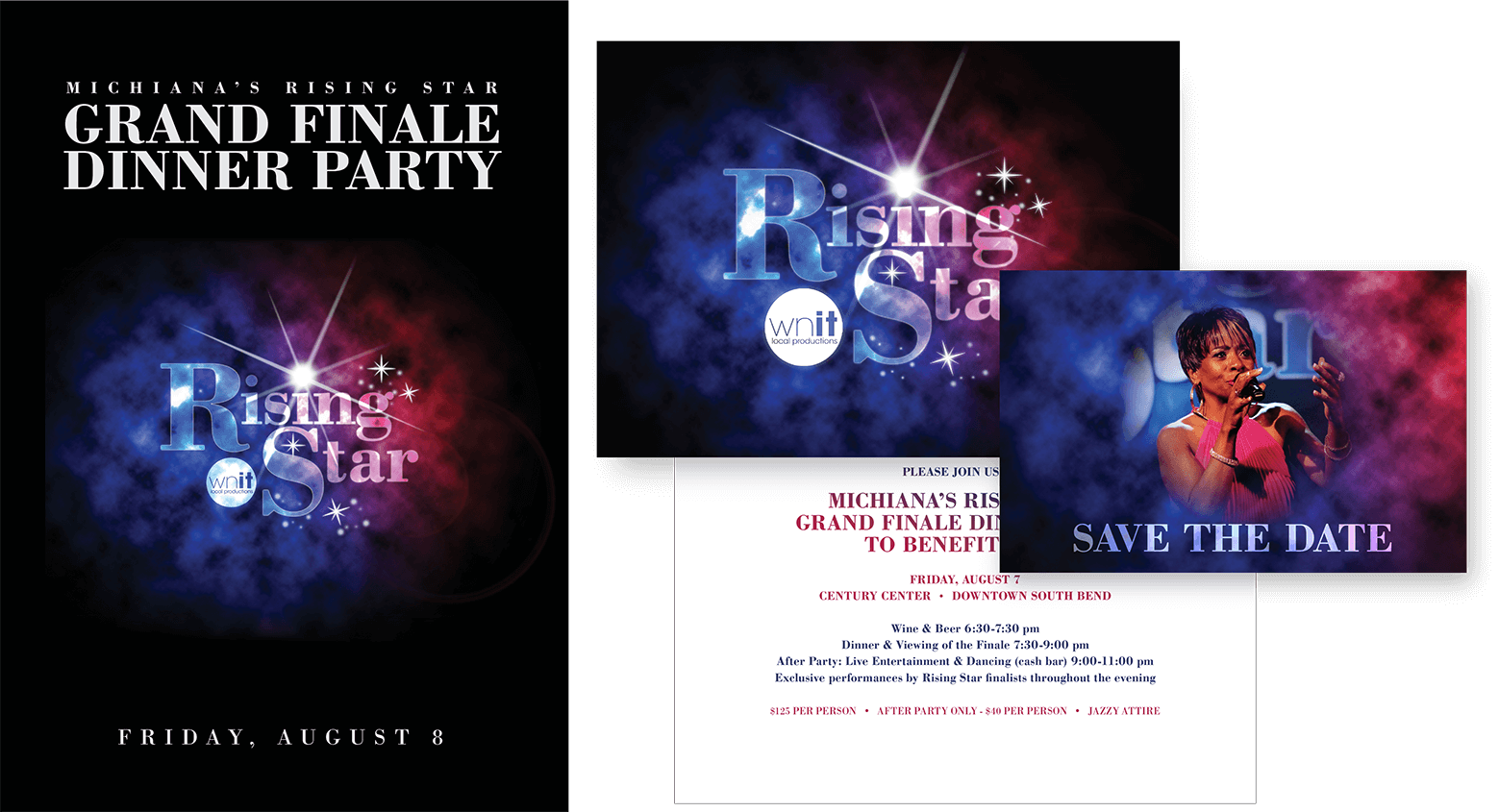 WNIT-TV Special Event Promotion
WNIT is the area's PBS affiliate and the "Rising Star" campaign not only introduces the community to talented performers but also helps support the station's fundraising efforts. Our annual involvement includes posters, dinner invitation, save the date cards, local print advertising and promotion.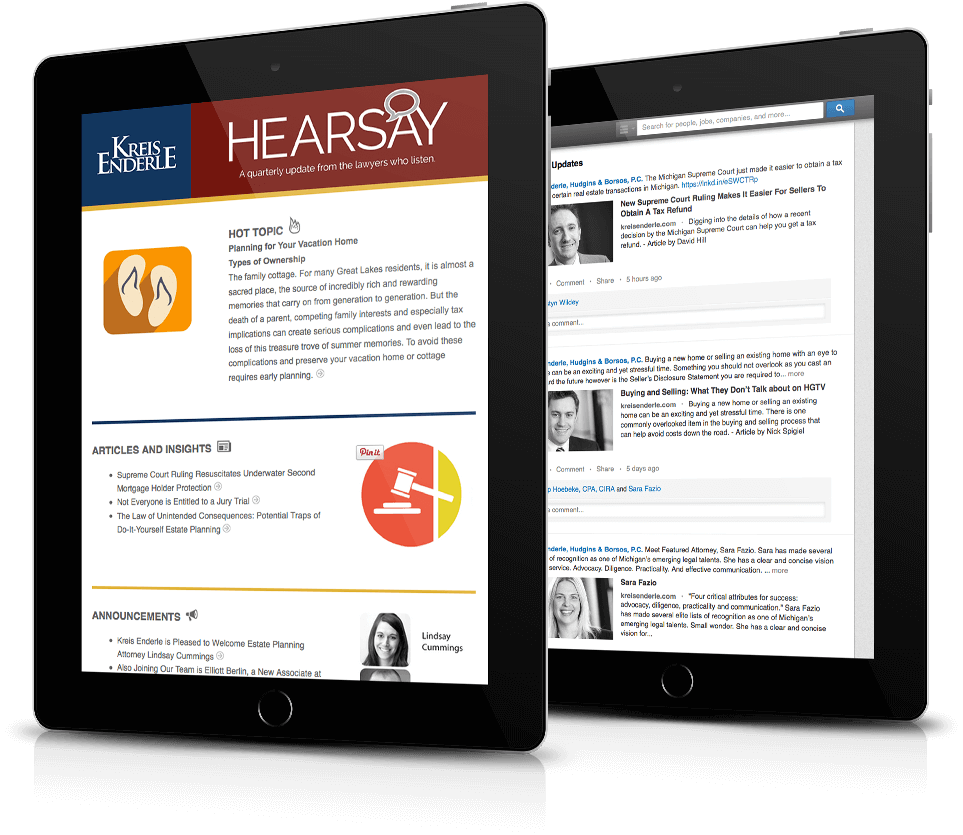 Kreis Enderle Quarterly Newsletter and LinkedIn Page
Villing & Company manages Kreis Enderle's LinkedIn company page with pre-planned topic calendars and a regular posting schedule. A quarterly newsletter is produced to share popular blogs, firm announcements and other relevant information.