Beautifully Effective
Print & Collateral
Brochures, direct mail, newsletters, magazine and newspaper advertising:
we take pride in our ability to communicate the essence of our clients' brands using smart
design and copy to create eye-catching printed marketing materials.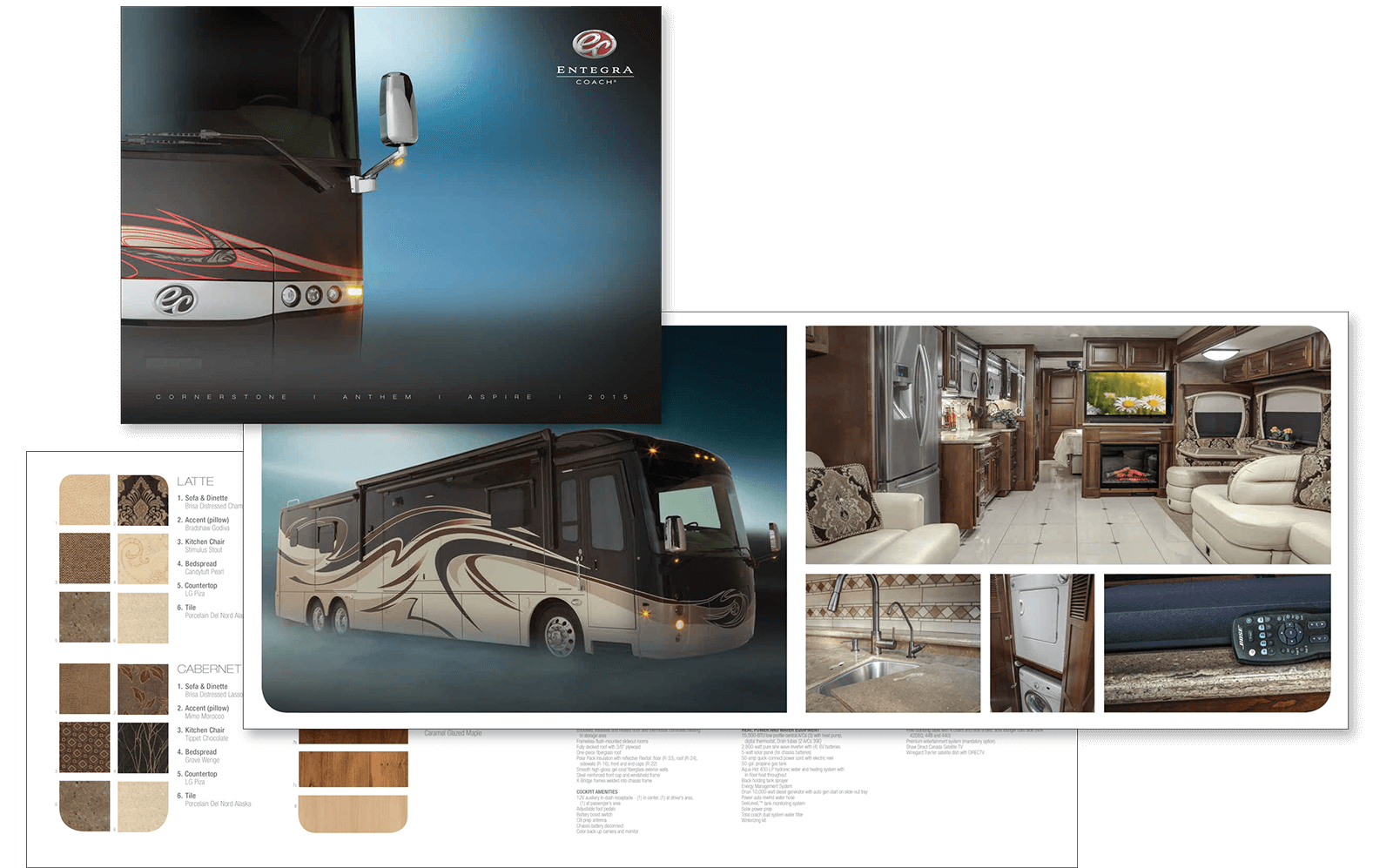 Entegra Coach Product Sales Literature
From concept and photo direction to layout and final production, Villing & Company produced this 32-page piece highlighting the many outstanding features of Jayco's Entegra line.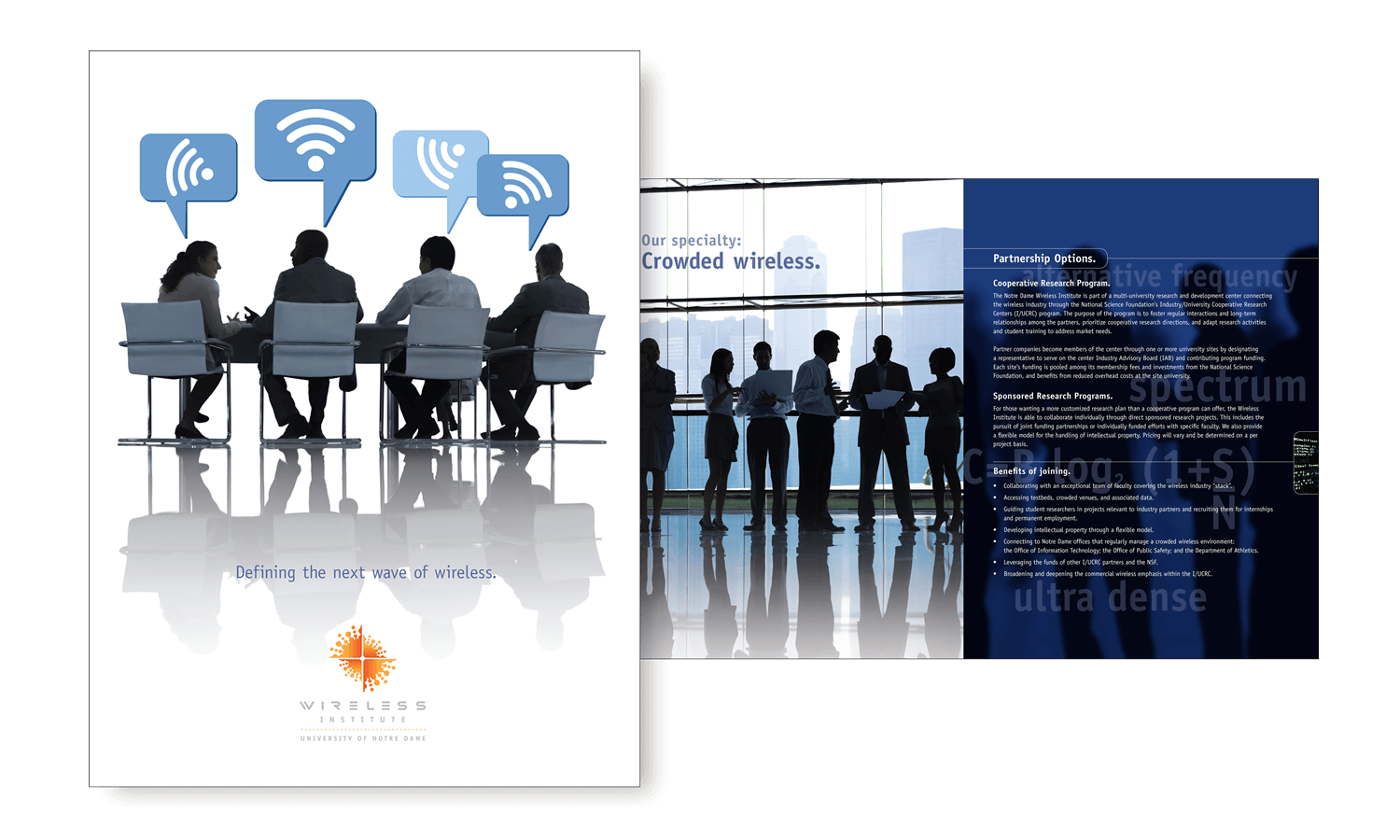 Notre Dame Wireless Institute Corporate Brochure
We worked with the Notre Dame Wireless Institute to help clarify their brand and vision. As part of the process, we created this six-panel pocket folder to help communicate their technical credentials with easy-to-understand language and visuals.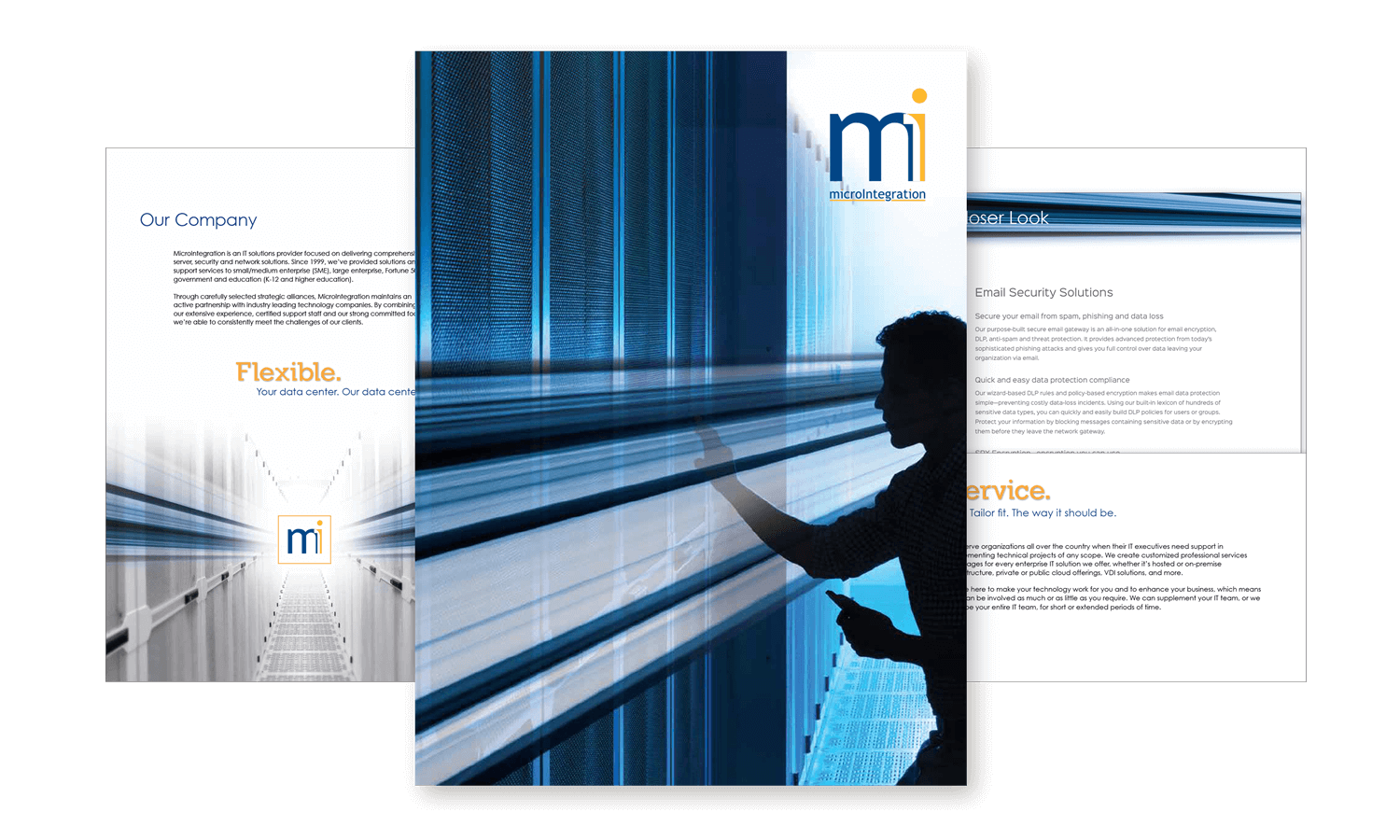 MicroIntegration Corporate Brochure
MicroIntegration takes pride in offering effective solutions for a host of IT needs as evidenced in this brochure.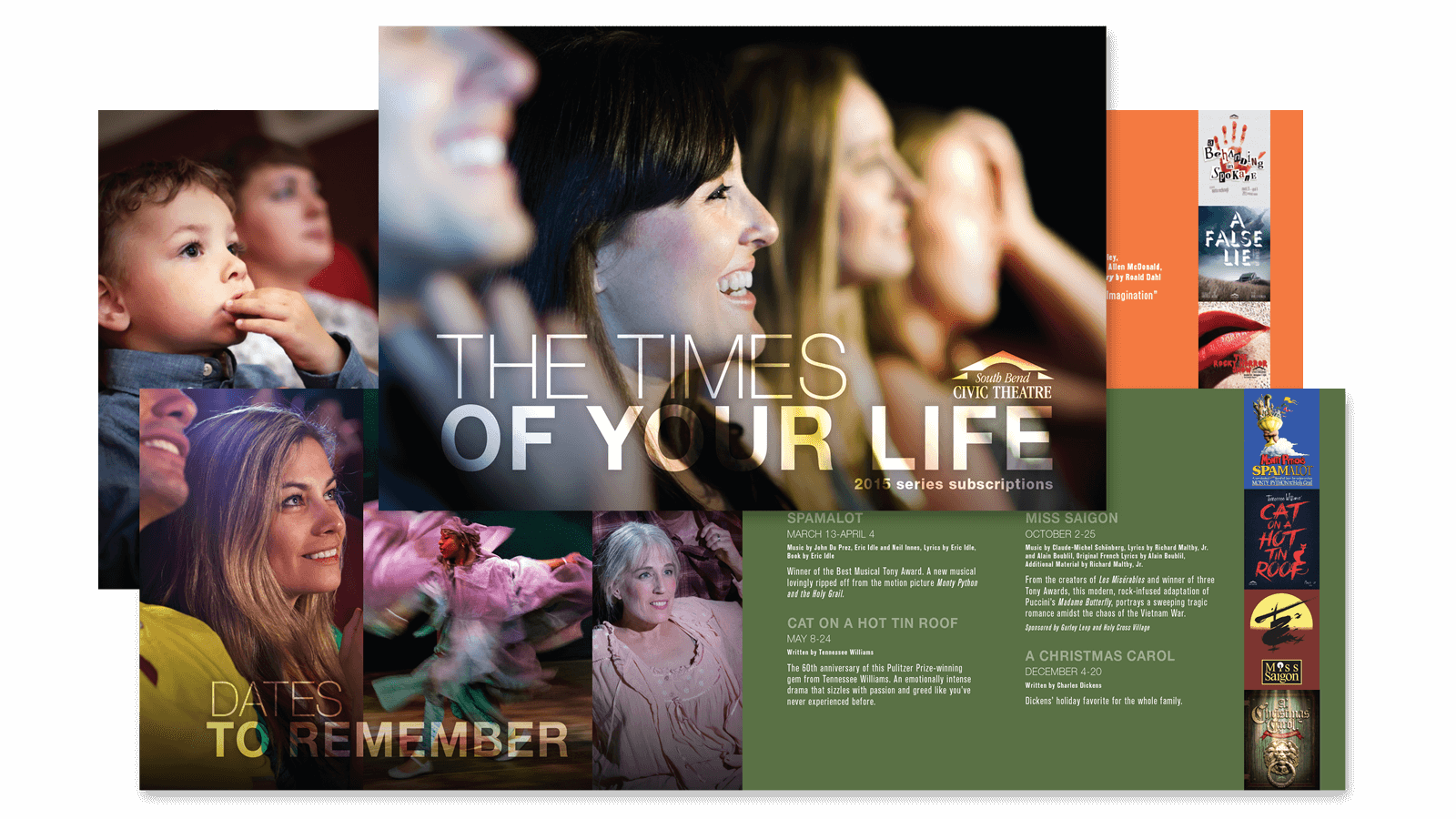 South Bend Civic Theatre Subscription Brochure
This brochure produced for the South Bend Civic Theatre was sent to the organization's subscriber base as well as community sponsors and supporters to solicit sales of tickets for the upcoming season performances.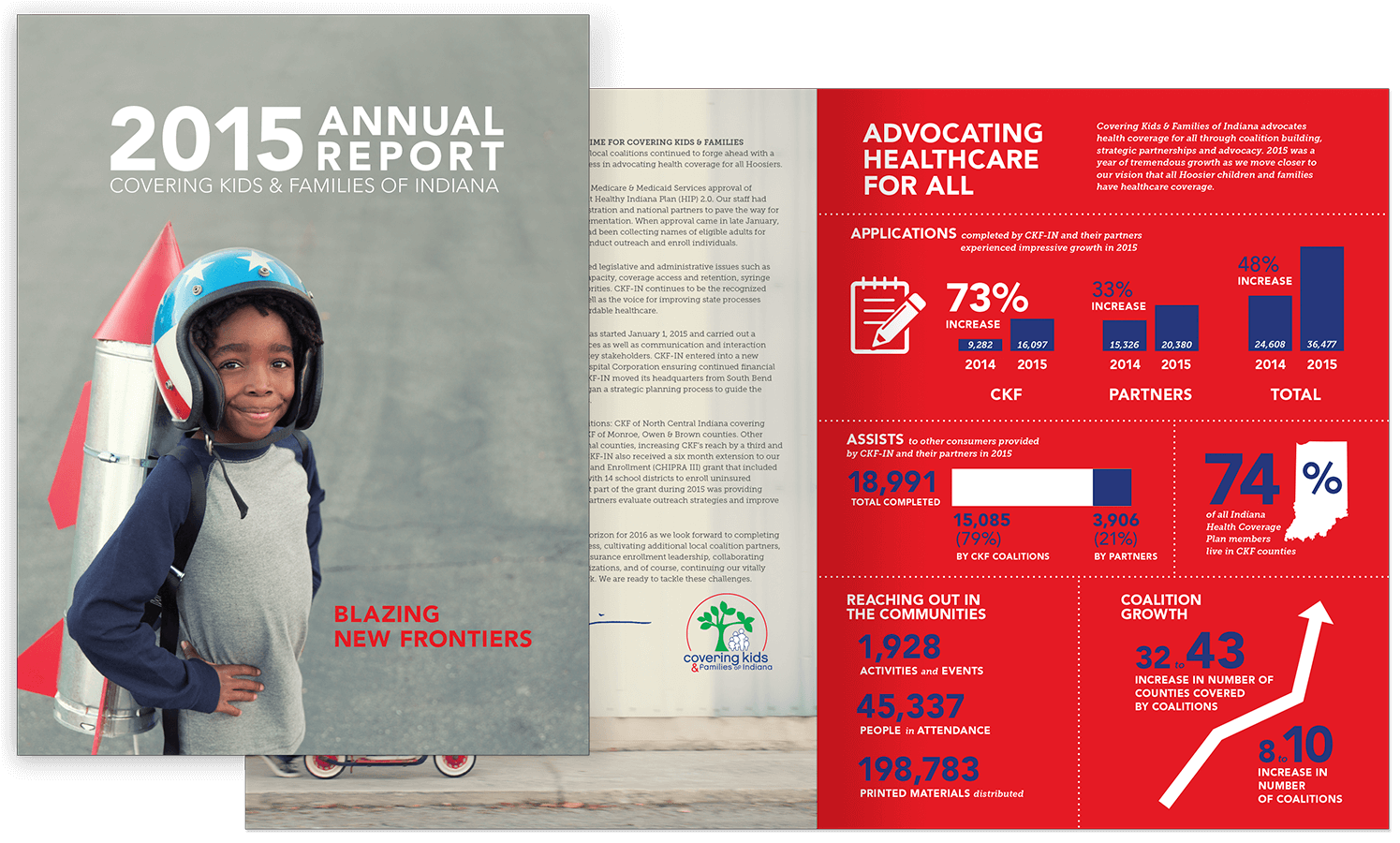 Covering Kids & Families Annual Report
Infographics played a critical role in communicating the vital stakeholder messages contained in the most recent annual report for this social service agency.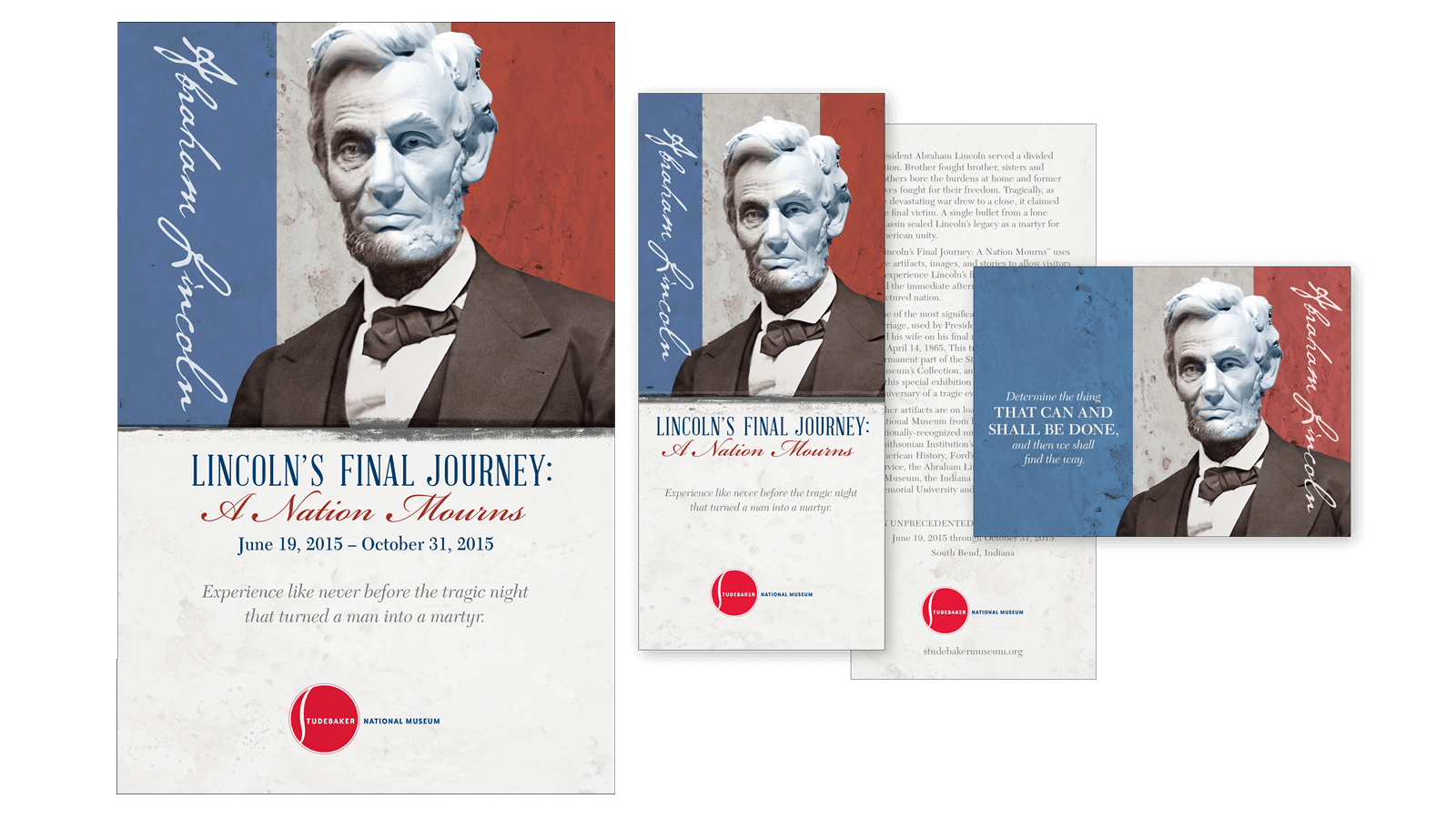 Studebaker National Museum Lincoln Exhibit
Villing & Company helped promote Studebaker's unprecedented exhibit Lincoln's Final Journey: A Nation Mourns, a rare collection of artifacts about Lincoln's final night. Campaign elements included PR, TV, radio, outdoor, print, web and event planning.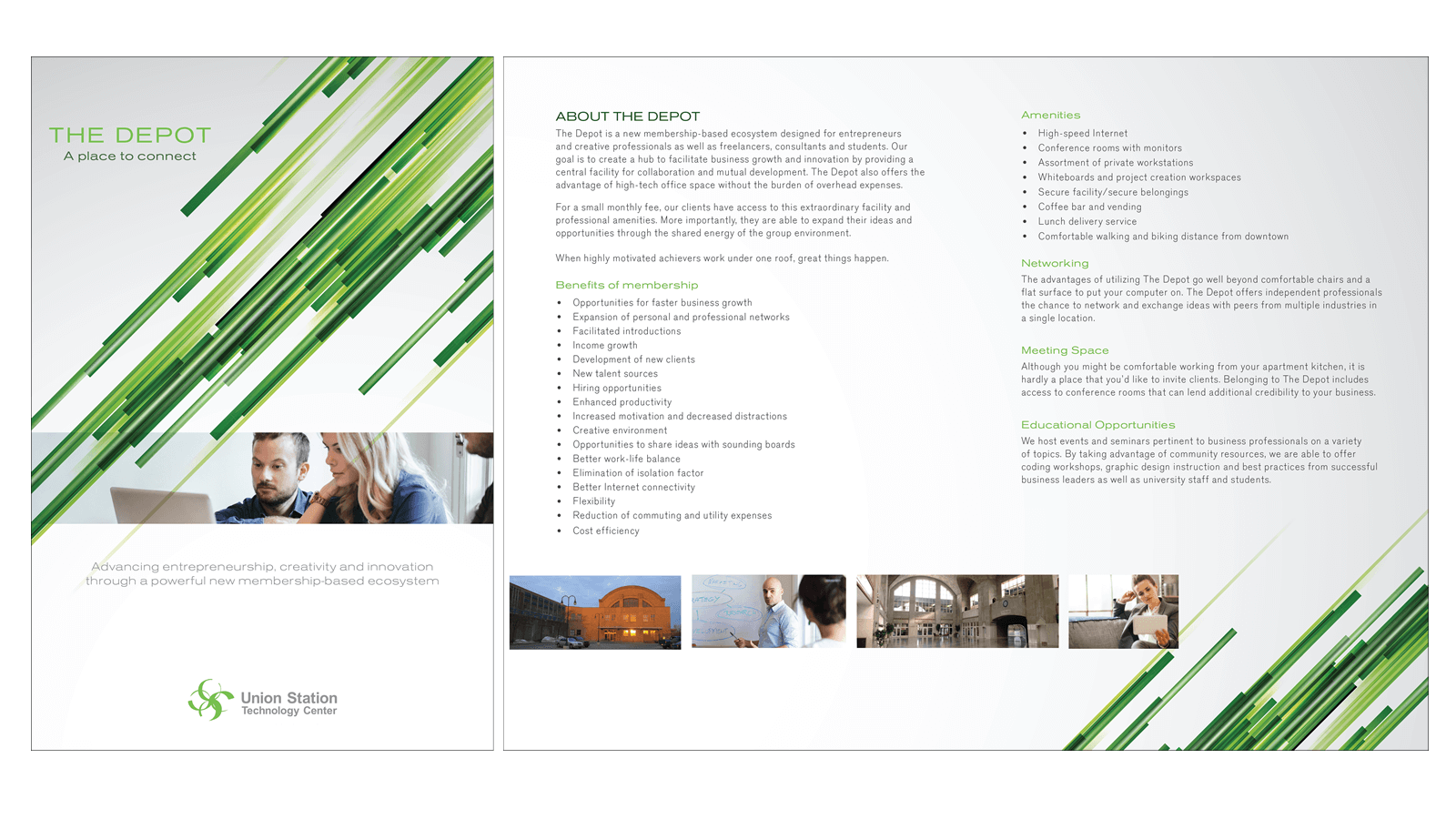 Union Station Technology Center Depot Brochure
The Depot, developed by Union Station Technology Center, offers entrepreneurs, creatives, innovators and students a place to meet and share ideas. This brochure captures the high-tech personality of the company, yet incorporates the notion of people gathering together.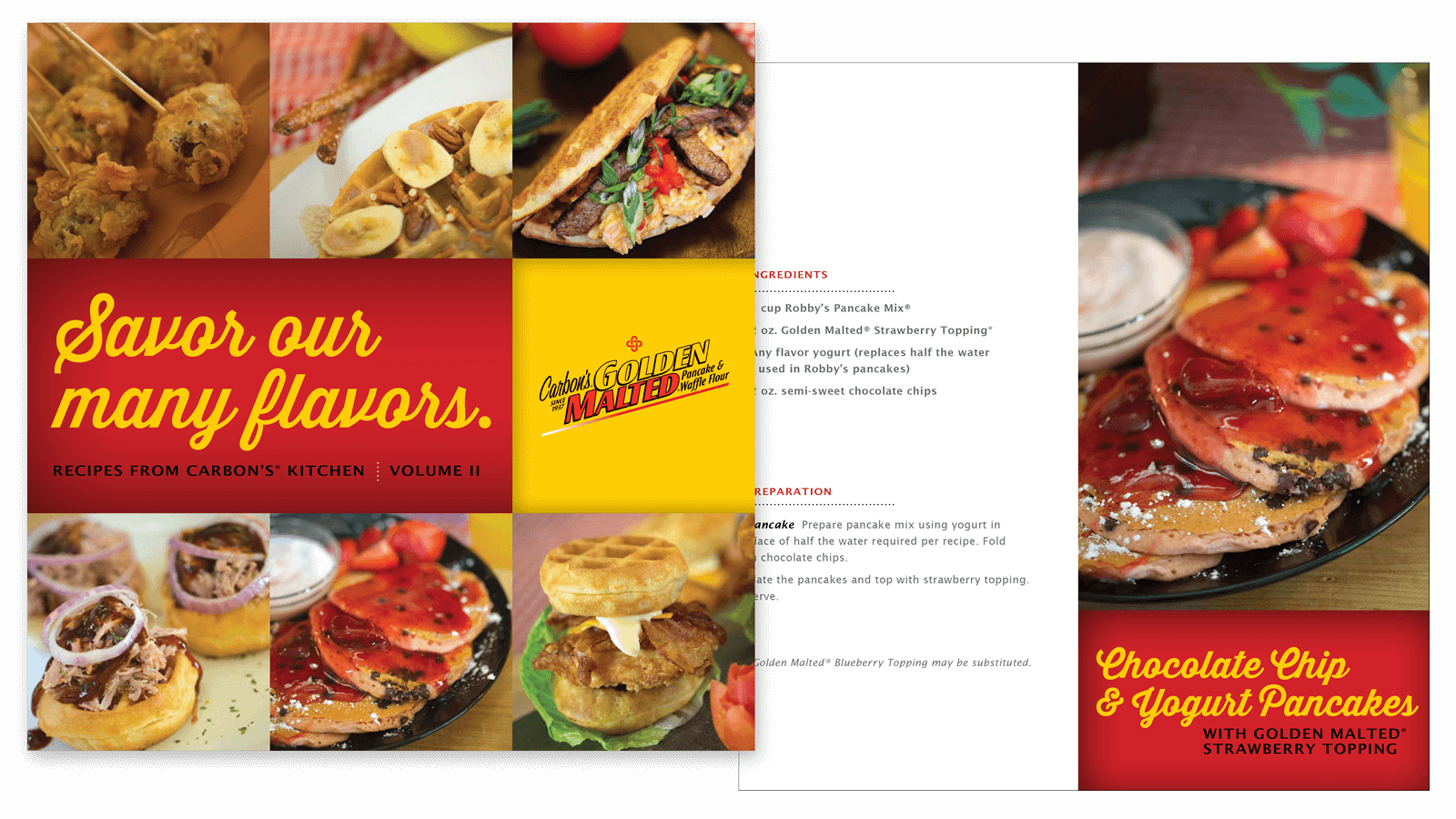 Carbon's Golden Malted Recipe Books
The recipe for this foodservice company is exceptional customer service. With these stylish brochures, we presented restaurants with new and unexpected ideas for waffle menu items.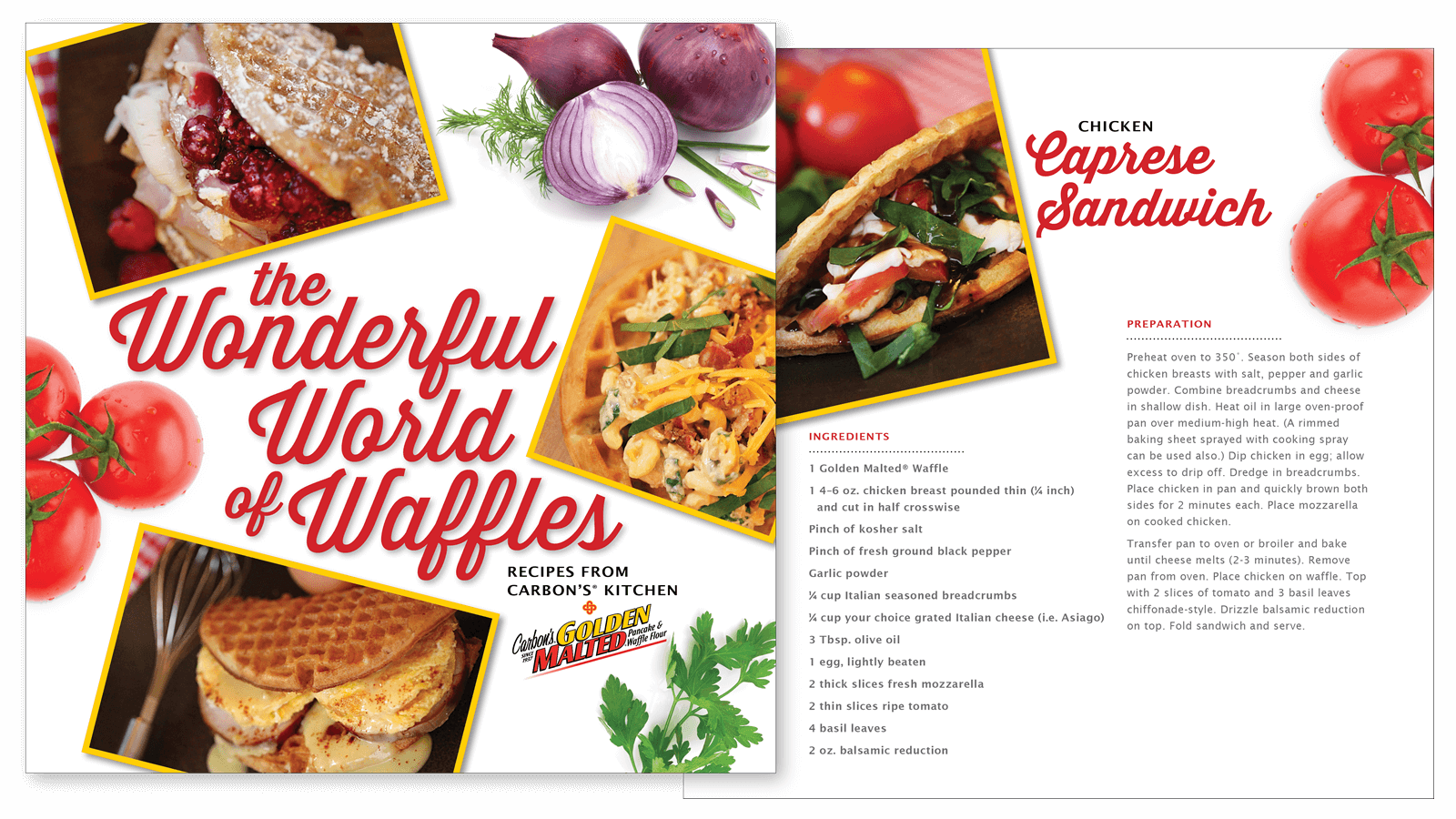 Carbon's Golden Malted Recipe Books