Functional
Websites & Mobile Apps
Our websites and apps are as beautifully designed as they are functional.
Using the latest in responsive design techniques, we optimize
every visitor's experience for maximum impact.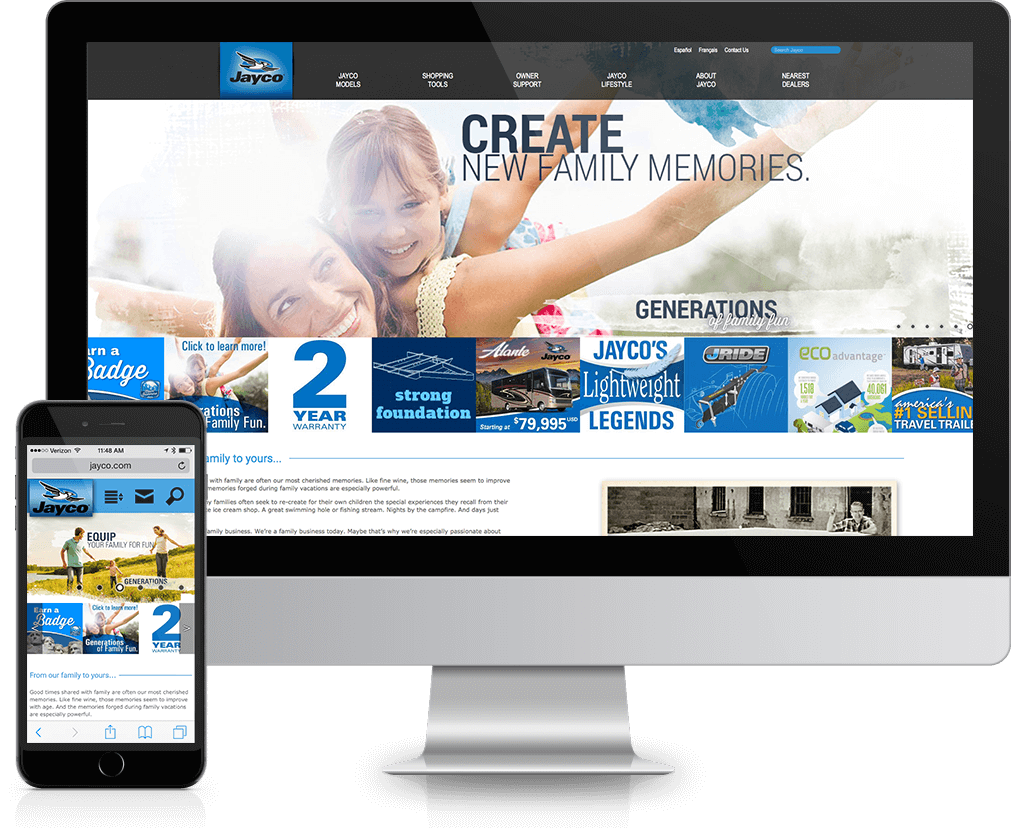 Jayco Website
The Jayco website enables customers to price and configure over 160 towable and motorized RVs. It adapts to fit a variety of screen sizes and supports touch-screens and GPS. It can also be translated into multiple languages for international customers.
Visit Site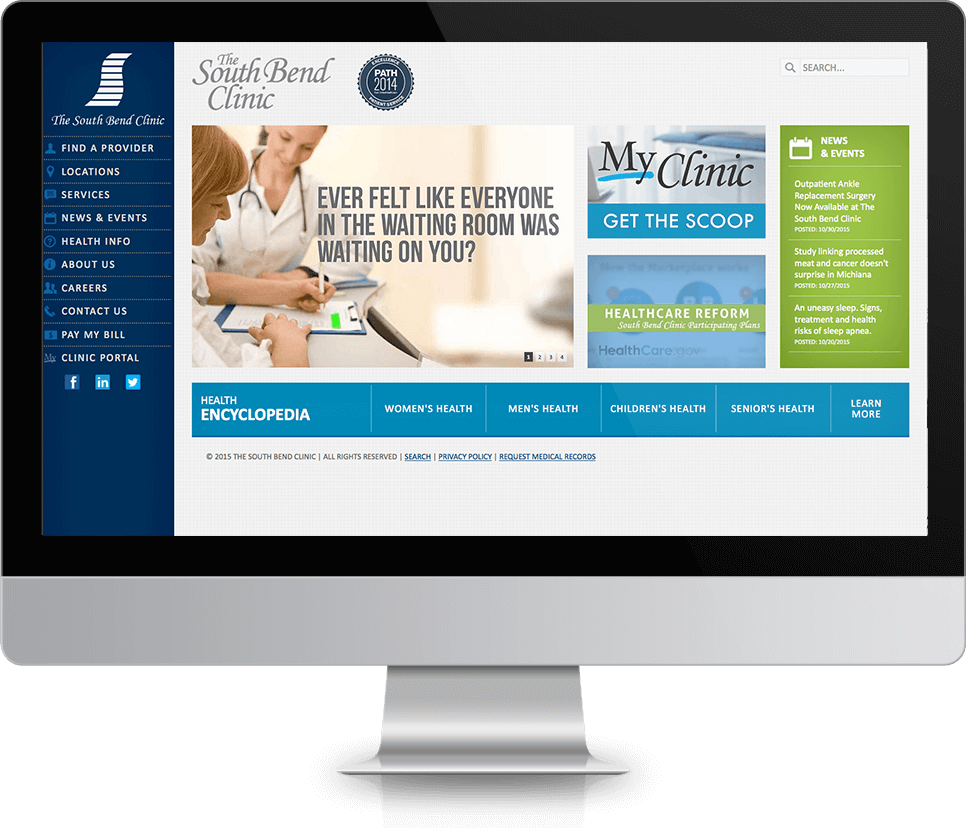 South Bend Clinic Website
Villing & Company used design techniques popularized in mobile apps to create a responsive, fluid interface for the updated South Bend Clinic website, providing an optimal experience on a wide variety of devices.
Visit Site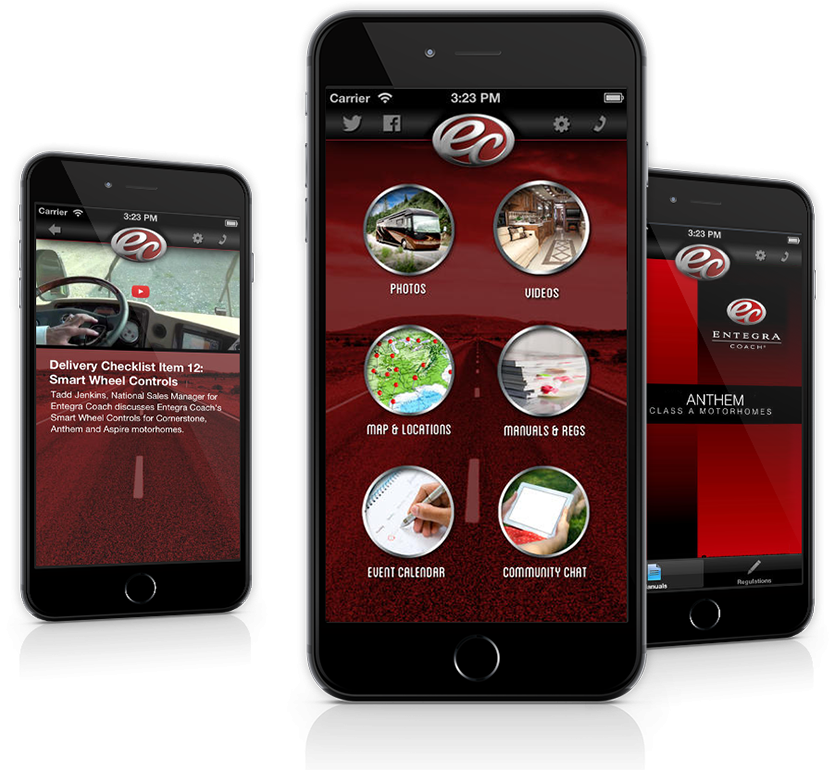 Entegra Coach Mobile Apps
Designed by Villing & Company, these iOS and Android apps enable Entegra motorhome owners to locate nearby camping, entertainment, dining, fuel and dealers. They also include manuals, helpful videos and the ability to share photos and chat with other owners.
iTunes Google Play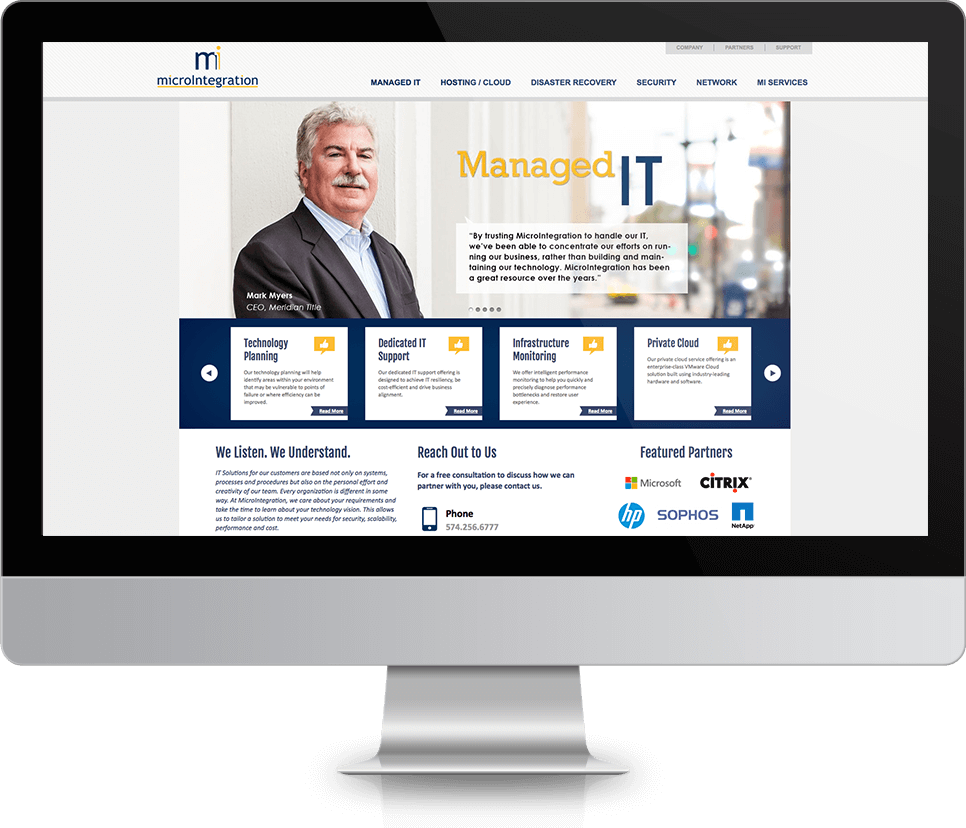 MicroIntegration Website
This website was built as a sales tool to help promote MicroIntegration's IT services. The site design adapts to fit a wide variety of screen sizes from large monitors to smartphones and small tablets.
Visit Site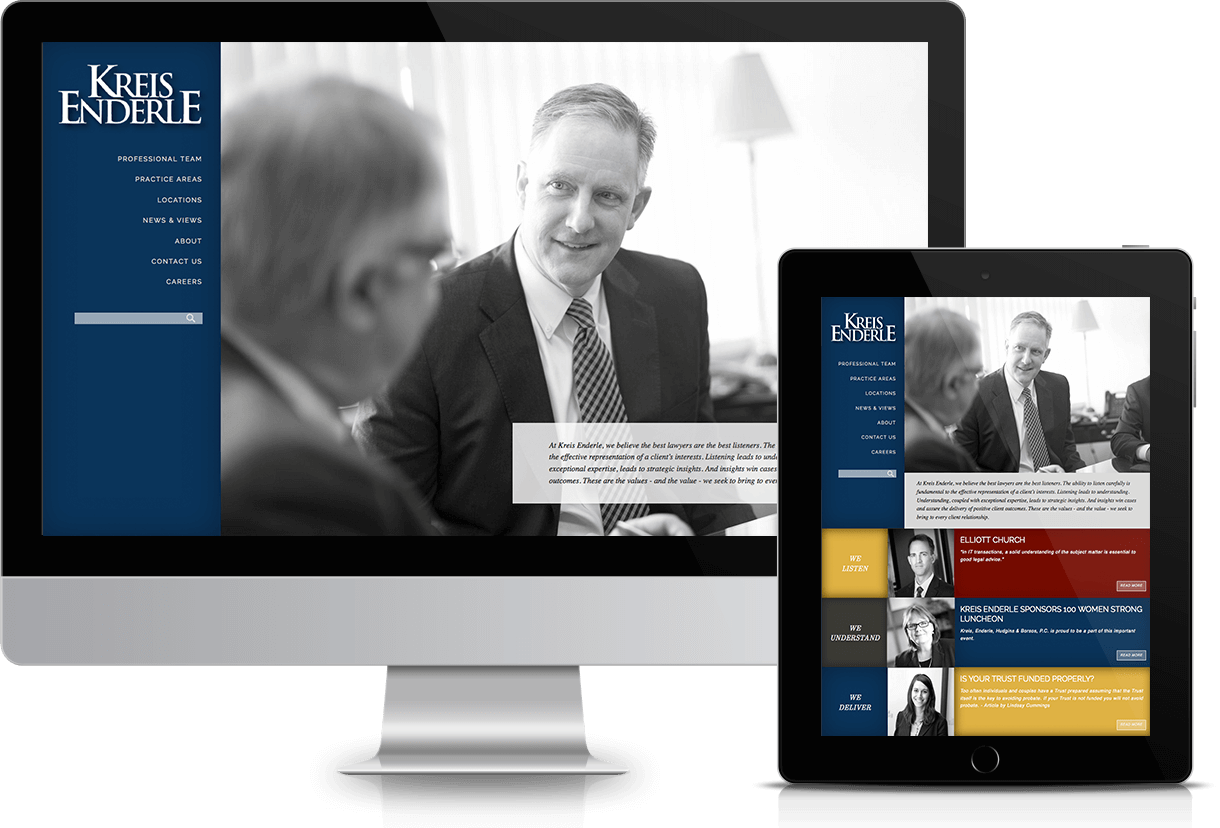 Kreis Enderle Website
The new website we developed for Kreis Enderle highlights their highly skilled attorneys and key practice areas in a friendly and inviting manner. With regularly posted articles, this site is a valuable resource for clients and potential clients.
Visit Site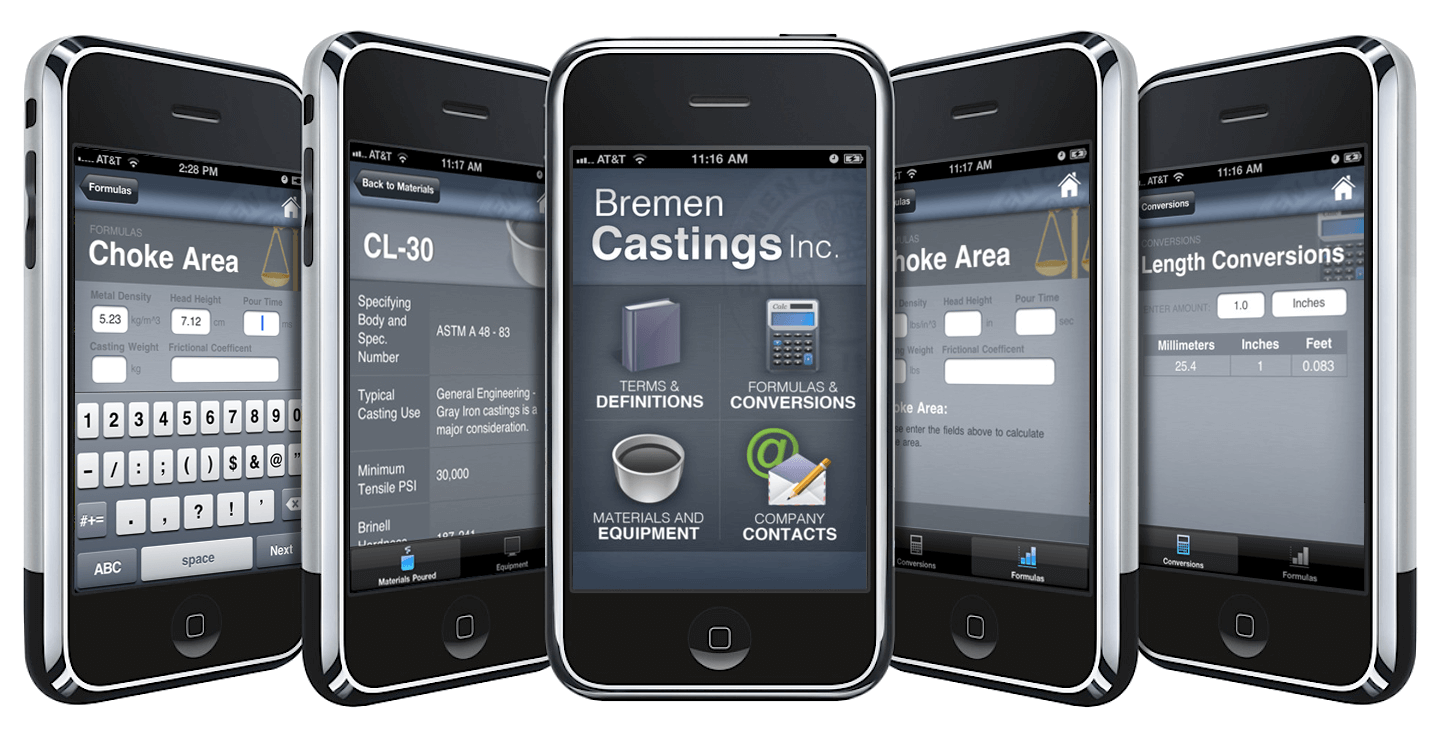 Bremen Castings iOS App
The Bremen Castings iOS app provides those in the metal casting and foundry business with a summary of commonly-used industry terms and definitions as well as typical formulas and calculations needed in the field on a daily basis.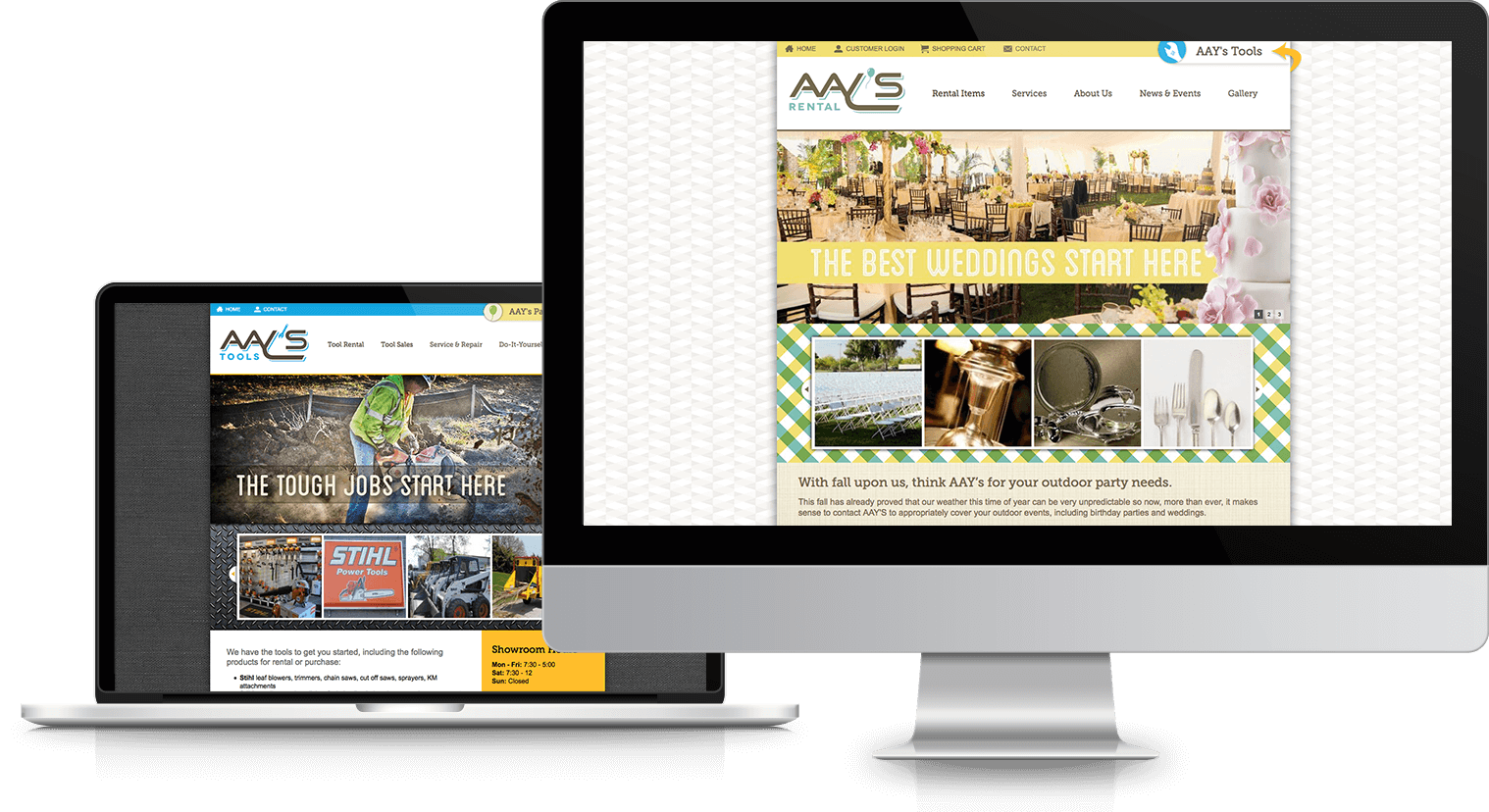 Aay's Rental Dual Websites
Developing a new website for Aay's Rental posed the challenge of brand consistency while serving the needs of two distinct rental product lines: events and tools. This dual website provided an effective solution.
Visit Rental Site Visit Tools Site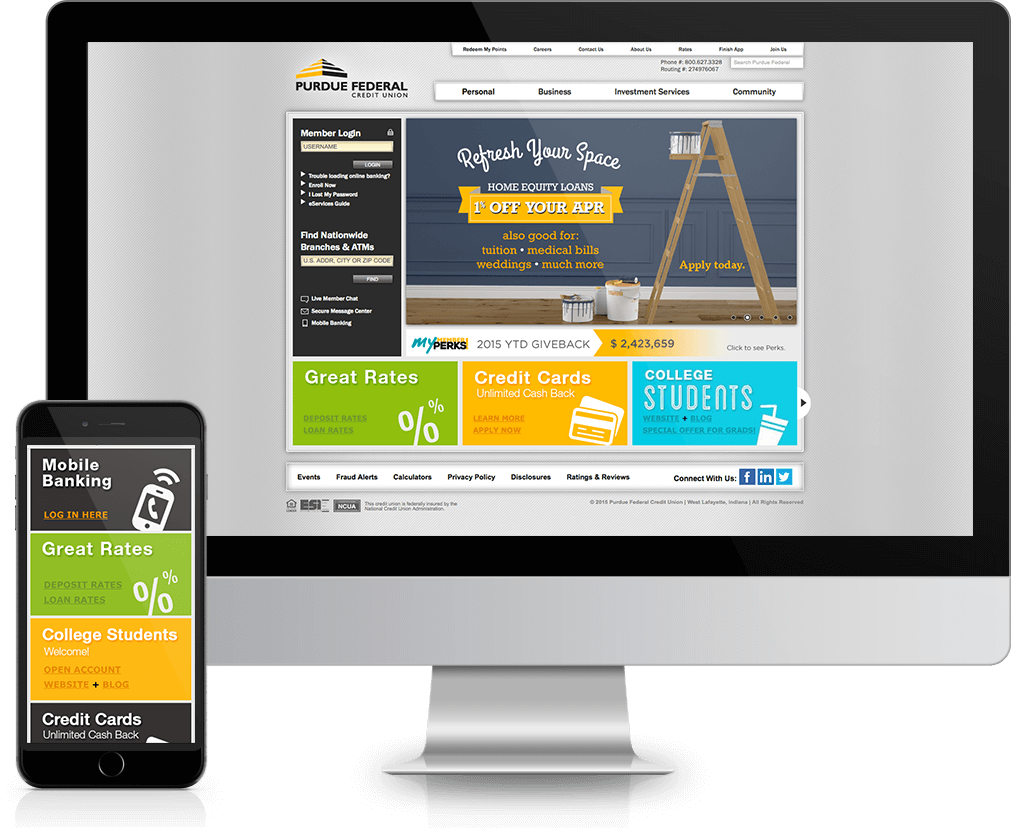 Purdue Federal Credit Union Website
Based on the rebranding of Purdue Federal and the role of member and spokesperson, Drew Brees, this website was designed and programmed to provide maximum functionality and ease-of-use.
Visit Site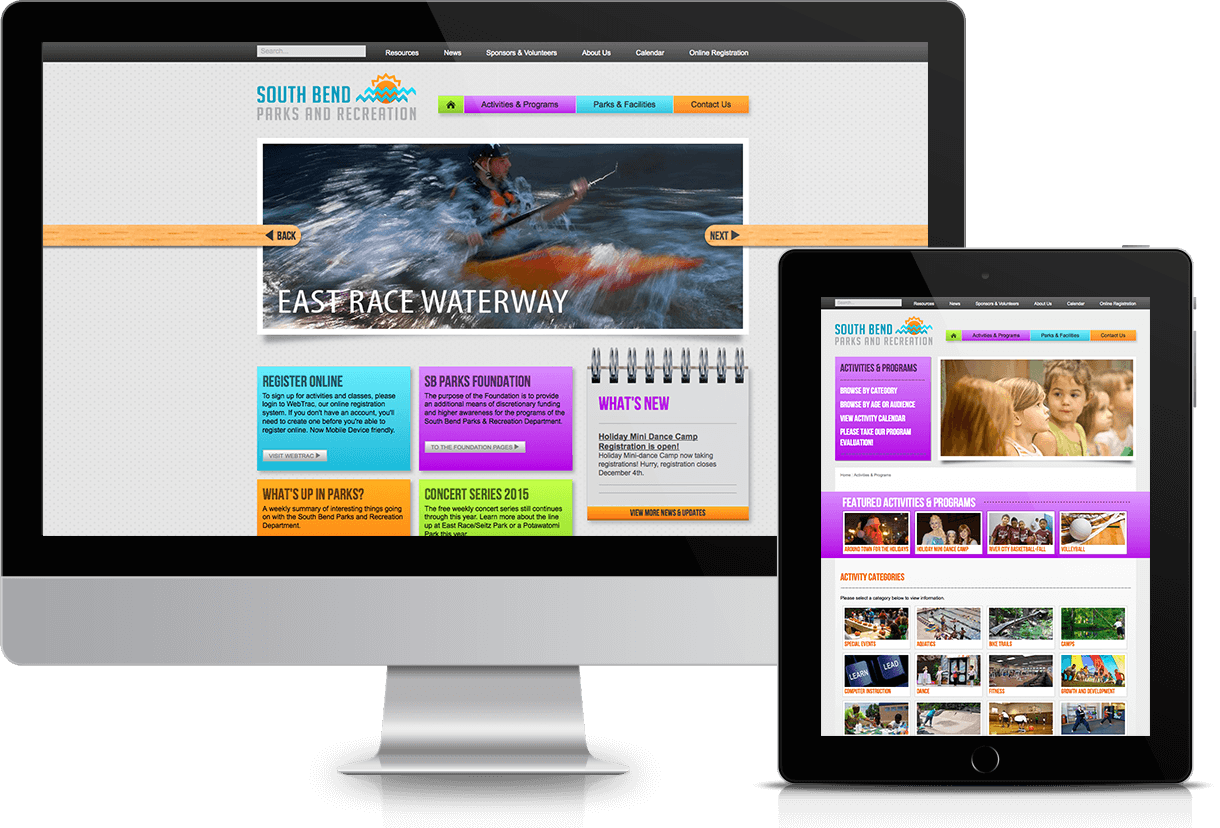 South Bend Parks & Recreation Website
Villing & Company worked with the Parks & Recreation Department staff to build a website that enables dozens of leaders to maintain the site content, while at the same time giving the management team tools to approve and manage the site updates.
Visit Site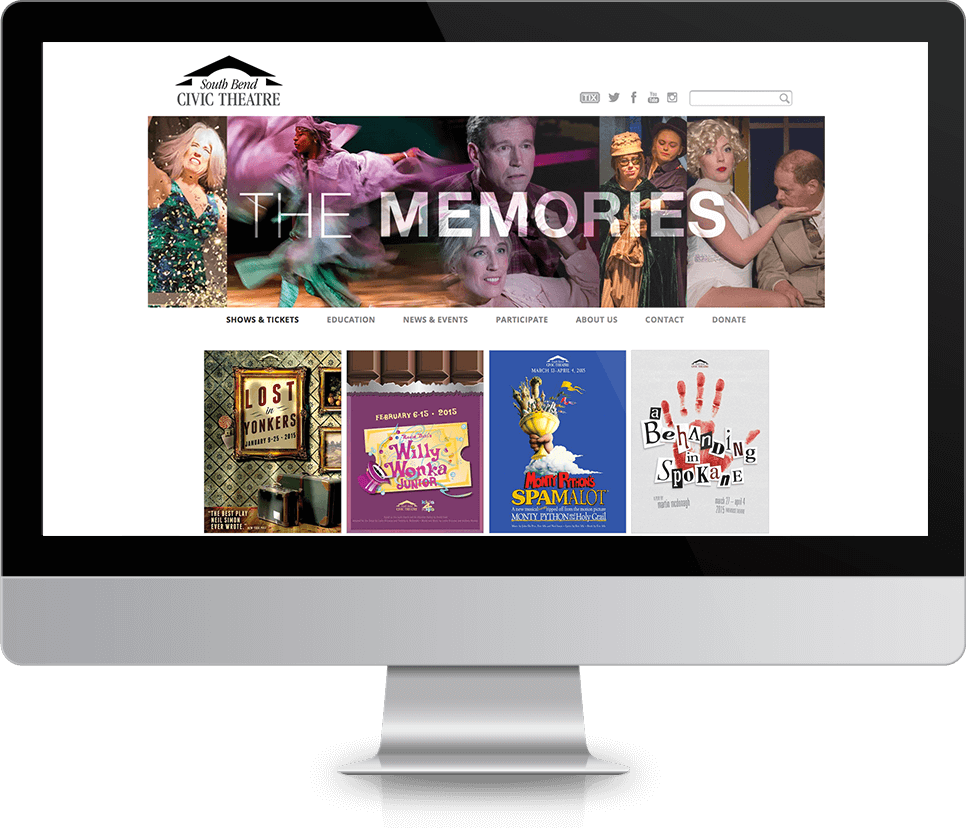 South Bend Civic Theatre Website
"The Time of Your Life" theme is front and center on the South Bend Civic Theatre website. Sub-page graphics each feature a different emotion or attribute associated with live theatre productions. The site also features show posters created annually by Villing & Company.
Visit Site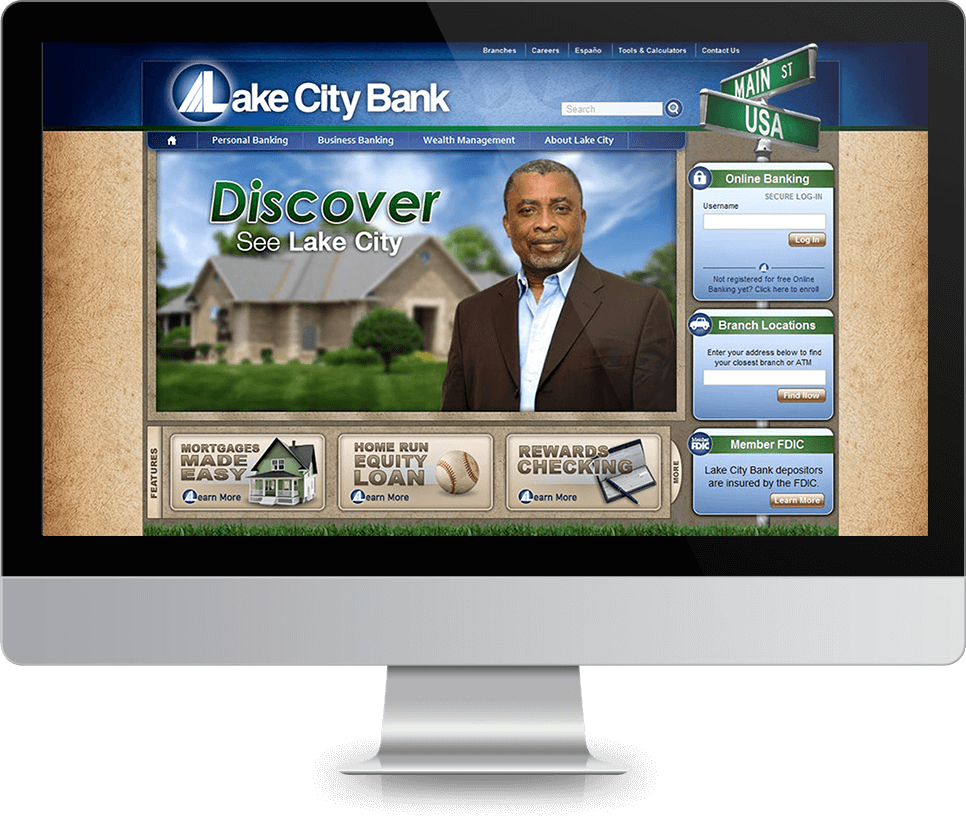 Lake City Website
Villing & Company worked with Lake City Bank to create a new, high-impact website that used all of the newest techniques and latest technologies. It was later selected as one of 50 best financial website designs.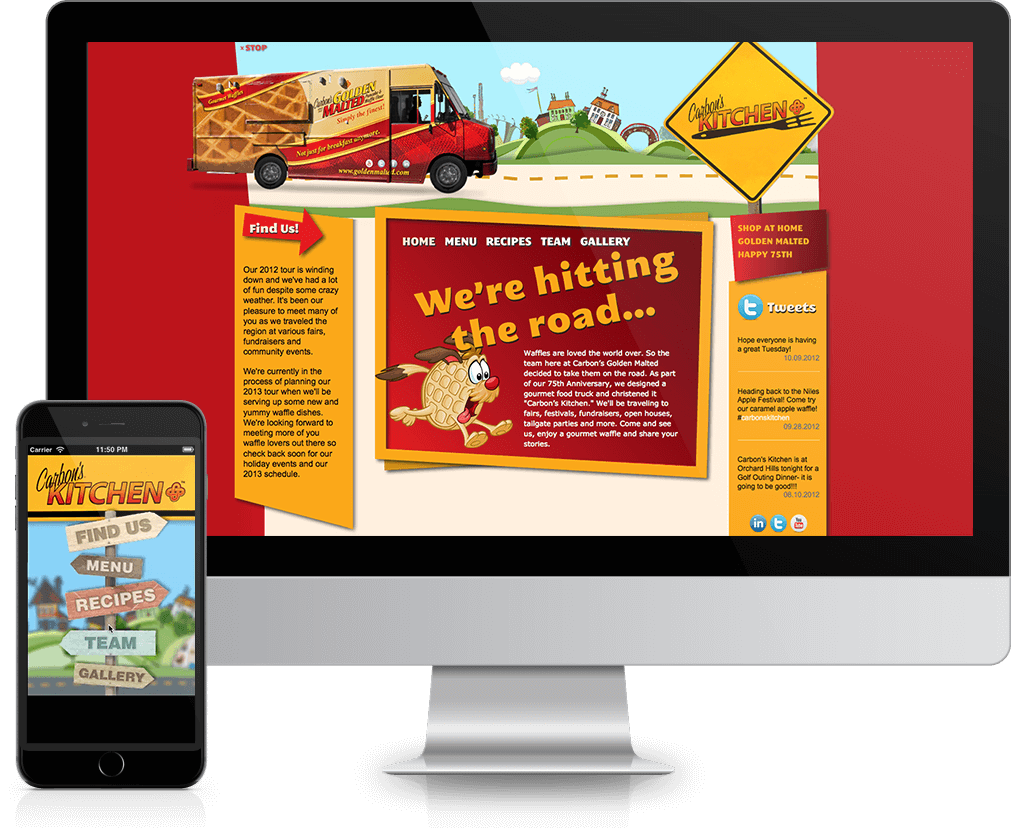 Carbon's Kitchen Website & Mobile
The mobile experience was important to Carbon's Golden Malted as they launched the digital presence for their new gourmet waffle truck. Villing & Company developed a website, along with a mobile site and app to ensure a great experience for every customer.